| | |
| --- | --- |
| | Dollar Remains Firm as Euro Slumps on Italian Political Uncertainty |
| | |
| --- | --- |
| | Fed's Quarles Suggests U.S. Regulators could Lower Foreign Bank's Capital... |
U.S. Central Bank's Inflation Framework Warrants Review, Says Fed's Bullard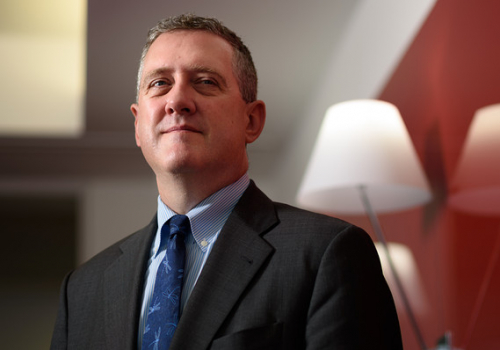 St. Louis Federal Reserve Bank President James Bullard said there is "a lot of support" among U.S. central bankers to asses the central bank's inflation target, a main benchmark in setting monetary policy, despite the process potentially resulting in little change in the Fed's current approach.
There has been a rising debate within the Fed over whether it is the appropriate time to review the central bank's two percent target which has been unchanged since it was first adopted in 2012.
In comments before a lecture at the St. Louis Fed, Bullard said that officials would like to at least have a discussion about whether the 2 percent inflation target should be adjusted or an alternative system for managing inflation adopted. He said that even if the given framework is reaffirmed, talking about the issues would be best practice.
Controlling inflation, along with pushing for full employment, is a core mandate of the U.S. central bank. And the Fed feels that unveiling a specific inflation target aids in hitting that target by setting a parameter for public expectations regarding where inflation and interest rates are moving towards.
Bullard said that a review of the framework would be best performed when the economy is in good conditions rather than amid economic downturn or indications of crisis, referring to the U.S. economy's stable growth and solid employment levels.
A number of the Fed's 12 regional bank presidents have openly called for a broad assessment of the 2 percent inflation target.
All Prime news