| | |
| --- | --- |
| | U.S. Central Bank's Inflation Framework Warrants Review, Says Fed's... |
| | |
| --- | --- |
| | Japan's Core Machinery Slides in March |
Fed's Quarles Suggests U.S. Regulators could Lower Foreign Bank's Capital Requirements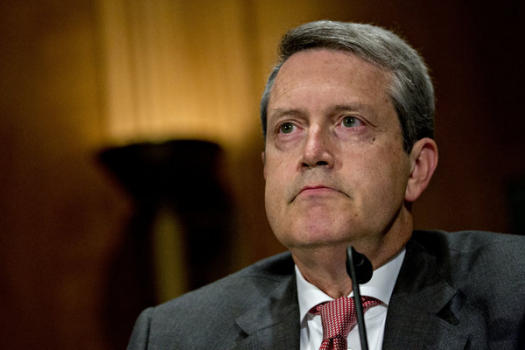 Randal Quarles, the Federal Reserve's vice chair for supervision, suggested that financial regulators could consider reducing capital requirements for foreign banks doing business in the U.S.
The top regulatory official for the Fed said that he wanted the central bank to review its present rules for foreign banks, especially the levels of capital it requires international banks to hold internally to protect itself from failures of U.S. operations.
Addressing Harvard Law School, the Fed official specifically said he wanted the U.S. central bank to re-assess the level of the Total Loss-Absorbing Capital or TLAC it requires global banks to hold internally.
He also proposed that the U.S. could streamline its regulation about the resolution for failing foreign banks, acknowledging the protective steps taken by other regulators, a move that is seen to motivate other nations to loosen their respective restrictions on global banks operating within their territories.
While reviewing the easing of requirements, Quarles said he still views the U.S. requirement that foreign banks must generate capitalized intermediate holdings to cover any notable U.S. operations is a suitable approach. But he added that the overarching objective is to create a regulatory balance that optimizes that chances that if a large international bank were to collapse, its home regulator would be able to direct its dissolution without an unsystematic reaction from other regulators rushing to seize assets under their respective jurisdiction.
All Prime news