| | |
| --- | --- |
| | Wall Street Drops as Investors Worry Over Higher Borrowing Rates |
| | |
| --- | --- |
| | U.S. 10-Year Note Yield Pulls Away from 3 Percent Level |
Apple Shares Tank on Additional Warnings from iPhone Supply Chain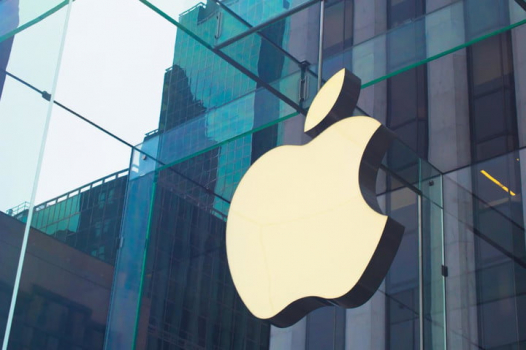 Shares of Apple Inc. declined almost 2 percent on Tuesday as investors concerns about soft demand for iPhones intensified following a warning from a firm that supplies components for smartphones.
South Korean chipmaker SK Hynix said after its quarterly report that it sees smartphone demand stagnating, reiterating a similar warning last week from Apple supplier Taiwan Semiconductor Manufacturing Co Ltd. SK Hynix sells memory chips across the smartphone industry, as well as to companies making laptops, servers and other kinds of computers.
Worries ahead of Apple's quarterly report next Tuesday have erased 9 percent from its stock price in the last five sessions, clearing $80 billion of its stock market value.
Another issue worrying Apple investors is a warning from European chipmaker AMS on Monday regarding a downturn owing to weak orders from its main customers. AMS did not name the client, but analysts estimate that Apple constitutes half of the firm's revenue.
In a note to client on Tuesday, GBH analyst Daniel Ives said that he now expects Apple to deliver 212 million iPhones in financial year 2018, down from a prior estimate of 221 million.
Apple and its shareholders had been betting that the high-end iPhone X, introduced to the market last November, would revive iPhone sales in a global smartphone market that had become saturated in recent years.
The smartphone division represents two-thirds of Apple's revenue, around the same as three years ago, despite CEO Tim Cook's efforts to expand further into markets such as music and smart watches.
When Apple posts results next week, investors will seek details regarding how much of Apple's repatriated foreign cash it will give to investors via dividends and share buybacks.
In January, Apple said it would make around $38 billion in tax payments to repatriate profits abroad under new federal tax laws, indicating an amount of up to $245 billion.
On average, Apple's March-quarter is estimated to grow 15 percent to $61 billion, with adjusted earnings per share of $2.69.
All Prime news