| | |
| --- | --- |
| | Wall Street Gains as Syria Fears Ease |
| | |
| --- | --- |
| | European Markets Drop as Political Issues Persist |
Netflix Zooms Higher after Reporting Subscriber Surge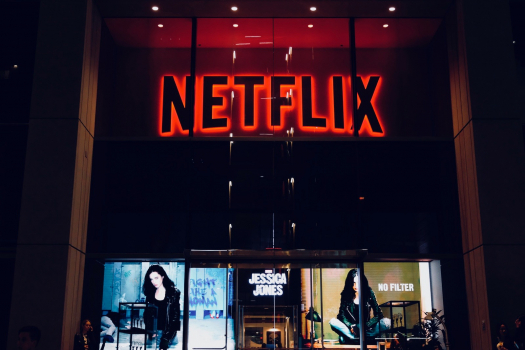 Shares of Netflix Inc. surged after reporting a surprising 7.4 million increase in new subscribers in the first three months of the year.
Shares of the company rose more than 7 percent in late-hours trading on Monday to $330.30. This year, the stock is the top performer on the S&P 500, advancing over 60 percent.
According to FactSet data, Wall Street analysts expected Netflix to add 6.5 million new customers. The company smashed that estimate and also projected it would bring in 6.2 million more subscribers from April through June, 1 million more higher than analyst estimates.
The streaming service company's new shows such as "Altered Carbon" and "O Mecanismo helped Netflix beat analysts' subscriber estimates and its better-than-projected second-quarter outlook eased worries regarding competition.
The firm said it would invest up to $8 billion on global TV shows and movies in 2018. CEO Reed Hastings said on a post-earnings webcast that the firm has big plans for content expansion which should be expected to continue.
In the first three months of the year, Netflix increased original programming by 85 percent from a year earlier to a record 483 hours. During the period, revenue increased 40 percent year-over-year to $3.7 billion, the fastest rate in the firm's history. The average cost of a Netflix subscription increased 14 percent during that period and customer base increased to 125 million.
The firm's market valuation is currently at $137.2 billion, more than twofold from the same period a year earlier.
All Prime news