| | |
| --- | --- |
| | Japan Wholesale Prices Increased at Quick Pace in August |
| | |
| --- | --- |
| | Oil Declines as U.S. Stock Increase Offset by OPEC's Adjusted Outlook |
U.S. Incomes Climb to Record Levels as Poverty Drops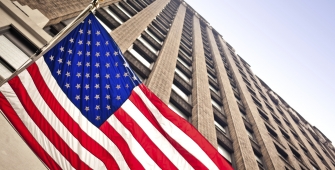 Household incomes in the United States jumped for a second year running in 2016 while poverty dropped. American households are enjoying the strongest sustained income growth this century following a long stretch of stagnation due to the financial crisis, recession along with soft recovery.
Median income increased by an inflation-adjusted 3.2 percent from 2015 to 2016 to $59,039, exceeding the previous high in 1999, according to Census Bureau numbers. Non-Hispanic white, black and Hispanic-origin households all experienced income gains.
The count of people in poverty declined by 2.5 million in the same period.
However, the recovery could not be as complete as the headline income figure indicates, this is because of a change in the survey several years ago which aims at better capturing some sources of income.
According to an analysis by the Economic Policy Institute, income last year remained 1.6% below its 2007 level after backing out those methodology changes.
Methodological changes by the Census Bureau makes it more difficult to draw direct comparisons with figures prior to 2013, but the numbers imply that several households have been able to retrieve losses sustained during the recession due to the jobs recovery that pushed the jobless rate below five percent in 2016.
Latest separate figures also revealed that job openings were at a record peak in July, implying the labour market continues to strengthen. The overall economic recovery is currently at its third longest on record, although growth has remained relatively moderate.
All Prime news