| | |
| --- | --- |
| | Google Appeals Against 2.4 Billion Euro Anti-Trust Fine |
| | |
| --- | --- |
| | Toshiba Poised to Chose Western Digital-led Group for Chip Business: Report |
China Fiscal Revenue, Spending Growth Softens in August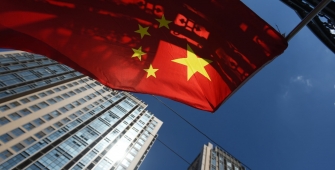 Government spending in China grew at its slowest monthly pace in ten months, although for the entirety of this year spending remains slightly higher from 2016 in a windfall to broad economic activity.
China has promised a pro-active fiscal policy to bolster the economy. Analysts point to the government's pump-priming as one of the key factors that support strong growth in 2017.
According to the Ministry of Finance, spending increased 2.9 percent year-on-year in August, the smallest growth since October 2016. For the first eight months of 2017, spending grew 13.1 percent to 13.16 trillion yuan ($2.03 trillion), with the pace of growth slightly higher from 2016's 12.7 percent growth over the same period.
Government revenue rose 7.2 percent in August, weaker from July's 11.1 percent pace. Jan-Aug revenue grew 9.8 percent to 12.14 trillion yuan. Revenue growth in the same period in 2016 was at 6.0 percent.
Value-added tax revenue increased 19.3 percent year-on-year in August to 390.8 billion yuan, while personal income taxes rose 18.7 percent and revenue from vehicle purchase taxes grew 30.9 percent.
China's government-led infrastructure initiative fueled the boom in construction and also supported demand and prices from everything, from steel to cement to other building products.
All Prime news