South African rand deprecation
Once flourishing and prosperous, South Africa is now drooping from the aftermath of apartheid cancelling. The forex market trades its national currency, the South African rand. The USD/ZAR currency pair is not among the popular ones with retail traders. However, during its new history it gave a chance for investors using trend-following strategies to cash in on it. In the 2000-2013 period, the USD/ZAR witnessed long-term up waves and down waves, while there is a long-term uptrend from mid-2011.
Current price changes indicate depreciation of the South African rand. Similar situation took place in 2005-2009. Then, the price hit the high of 11.86 and since then it started growing. Today, it represents the resistance level. In case the price reaches it and continues to rise, the rand will keep on depreciating. The level of 13.71 recorded in 2002 does not seem to be a remote possibility.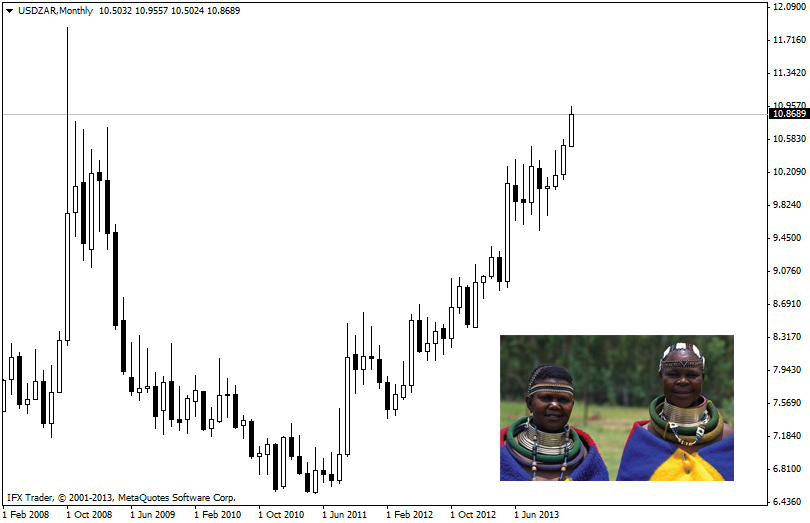 Analytics
Tools
Forex Info
Market Inside
Relax
Forex Articles