Tuesday, 25 February 2020
Wednesday, 26 February 2020
Sanctions and RTS
Isn't it surprising how the Russian equity market responds to regularly introduced sanctions from the U.S. and EU? Currently, most shares on the Moscow exchange have been steadily rising 1.5%-3%. On the whole, the large-scale growth can be attributed to closing short positions by a great number of market participants. However, Russia's stock market rally is driven not only by technical correction alone.
On the one hand, the economic sanctions are considered to be attempts to isolate Russia internationally and rein in the boosting economy. On the other hand, the sanctions have paved the way for improving the Russian equity market. Therefore, from investors' viewpoint, Russian securities look like risky assets taking the sanctions into account as well as assets capable to yield big profits thanks to imposing new rounds of sanctions. For instance, Jim Grant who used to be a candidate for Chairman of the U.S. Federal Reserve notes that Russian shares look rather attractive considering their current value. 
To sum up, new sanctions mean appreciation of securities. So, the level of 1500 is an excellent target for the RTS index.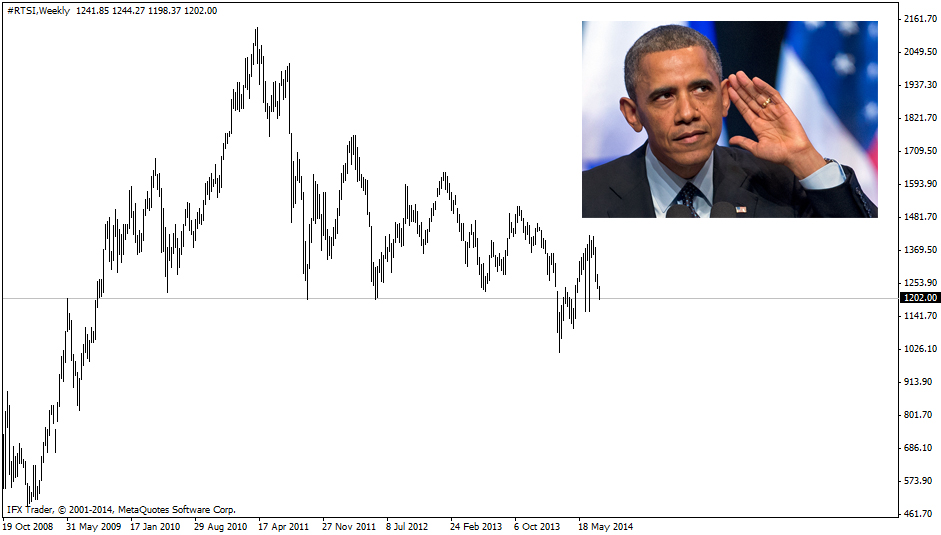 Analytics
Tools
Forex Info
Market Inside
Relax
Forex Articles