Tuesday, 25 February 2020
Wednesday, 26 February 2020
The most prominent currency pair
For many traders working on the foreign exchange market such a currency pair as USD/CAD is a major commodity currency, i.e. the pair, which is affected by the oil the most. If the oil rises in price, the USD/CAD currency pair will fall. The thing is the loonie goes up, while the greenback debases (oil prices are quoted in USD). This effect is observed regularly and may be considered as a cause for making deals.
However, as regards correlation of the currency and commodity markets, there is much more outstanding pair on Forex, CAD/JPY. The pair is even more sensitive to the oil prices than  USD/CAD.
The fact is that Canada has the second-largest reserves of oil and gas in the world; it is one of the main global exporters. Japan, for example, is import-oriented country in terms of oil. So, the economy of  the Land of the Rising Sun incurs losses in case of the oil price increase, while the Canadian one only benefits from this. Thanks to such relations between oil prices and CAD/JPY, the latter is deemed to be more prominent commodity currency, not USD/CAD, which is the most popular among traders.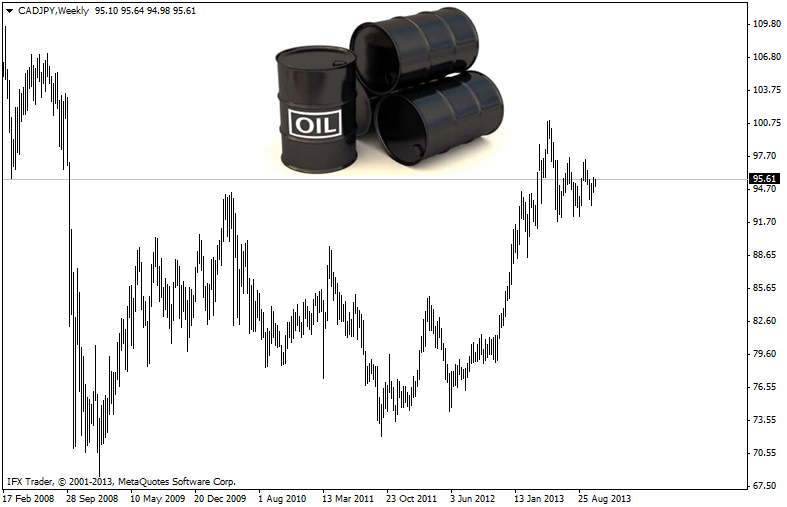 Analytics
Tools
Forex Info
Market Inside
Relax
Forex Articles