Fast and furious
On all the financial markets there is an asset that is more volatile than the others. Such an instrument gives an opportunity to traders either to earn or lose money in a short period of time. Historically, GBP/JPY is the most volatile pair on the currency market.
In the midst of 2007-2009 financial meltdown, the GBP/JPY rate dampened even more than WTI oil quotes, which lost more than $114. The GBP/JPY currency pair deteriorated more than 13 points setting a new record which has not been unbeaten yet.
It is quite remarkablethat during the collapse GBP/JPY managed to register another Forex-record. Thus, in the course of one trading day on October 24, 2008the pair slumped 1,887 points. However, in the evening the trading instrument soared 1,109 points. In such a way, GBP/JPY made 3,000 points just in one day. Interestingly enough that 3,000 is only one thirds of the significant fall the pair made during the crisis period. Now compare it with one trading day!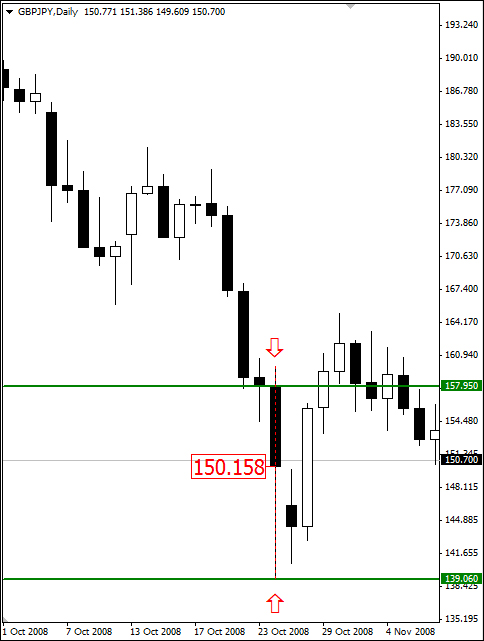 Analytics
Tools
Forex Info
Market Inside
Relax
Forex Articles