Tuesday, 04 August 2020
Wednesday, 05 August 2020
How do Forex and climate refugees relate?
This issue is brought up deliberately. Recent events related to Syrian refugees and people from other countries, who flee their home regions, give food for thoughts. It makes ponder on their destiny and also the future of the countries hosting refugees. Obviously, myriads of refugees are making a profound impact on policies of the countries they are flooding into. Currency markets are also being affected.
Reputable analysts around the world are certain that environmental changes on the Earth will inevitably influence global economic growth rates, international business relations, and public finances. Extreme weather events force more and more people leave their habitual places of residence as the human nature is always eager to search for a better and safer place to live. No doubt, a large-scale environmental migration affects adversely economies, foreign and domestic policies, and finances.
So, how are the forex market and a flood of climate refugees interrelated? There are a few scenarios of further developments in Forex. Let's consider two opposite viewpoints.
According to the first scenario, a huge influx of migrants could trigger an increase in a volume of a national currency of a country hosting them. Being keen to settle in a developed country, almost all migrants will rely on financial and social aid from a government. So a state should allocate huge funds for their support.
The second scenario suggests that a large volume of a foreign currency will be injected into a domestic economy of a hosting country as migrants will bring their money with them. Refugees will use their currency when possible, but they will try to convert their money to a local currency. Perhaps, some migrants will be able to invest their money in exchange markets.
On the whole, the aftermath of climate changes is causing much more uncertainty than other troubles. A wide range of environmental degradation from sea level rise and higher cosmic radiation to abnormal frosts can confuse policymakers and economists. However, poor countries are the most vulnerable to climate changes as their economies mainly depend on agriculture with minor financial aid from governments. Natural disasters leave long-term imprint on a public budget and aggravate development of a national economy. Feeble economies in disaster-stricken countries worsen a situation in stock markets, undermine stability, and cause high volatility in the currency market.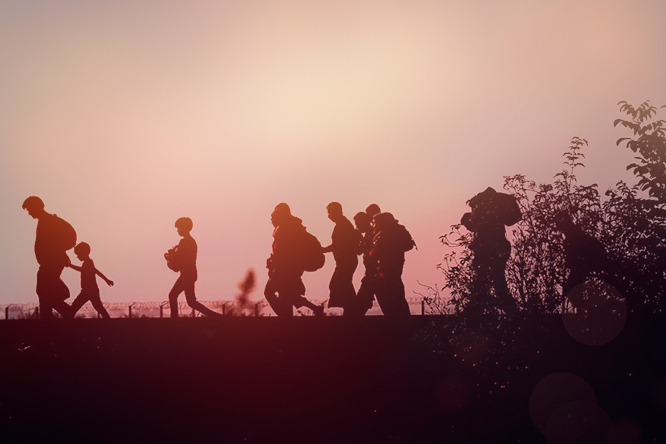 Analytics
Tools
Forex Info
Market Inside
Relax
Forex Articles