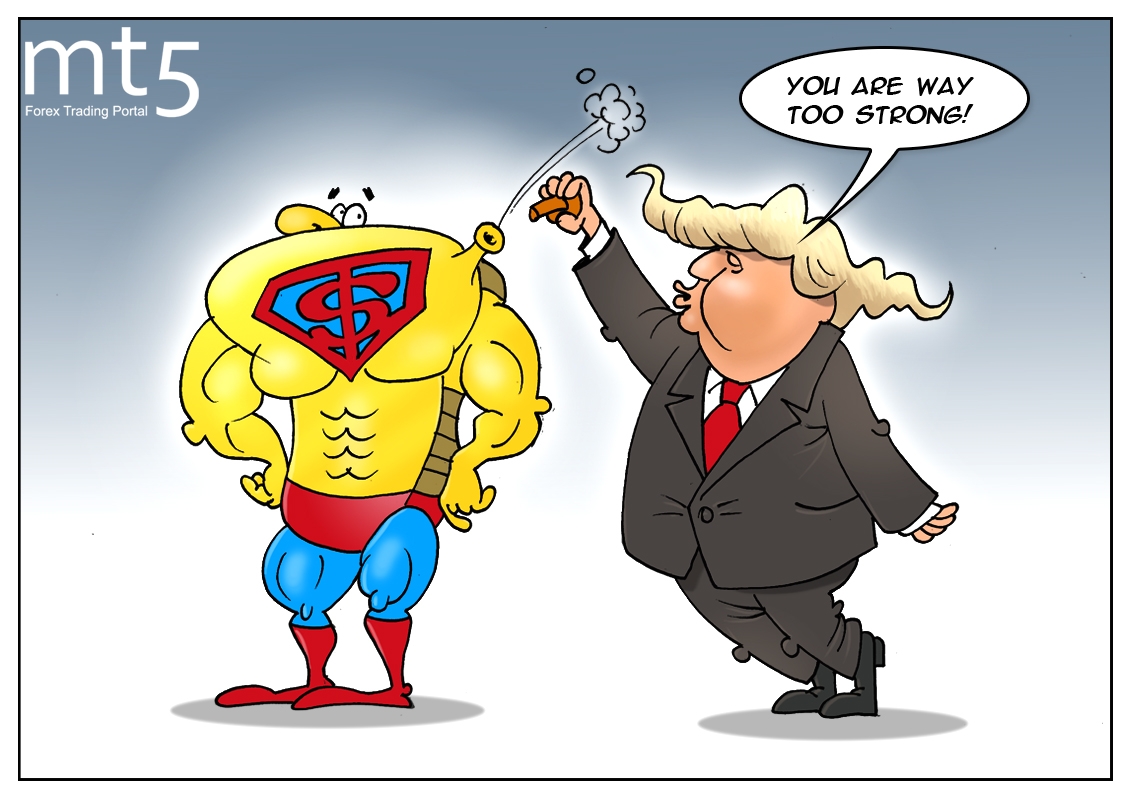 Pasca Trump menyebut nilainya terlalu kuat, dolar anjlok.
Satu pernyataan dari Trump sudah sanggup membuat nilai dolar terjun bebas. Tepat beberapa saat setelah Trump menyebut bahwa nilai dolar terhadap mata uang utama lain terlalu kuat, dolar mengalami penurunan tajam. "Menurutku nilai dolar saat ini terllau kuat, ini semua sebagian karena salahku juga sehingga orang-orang terlalu percaya diri akan kemampuanku. Tapi ini bukan progress yang baik. Kita akan kesulitan bersaing apabila nilai mata uang kita terlalu tinggi sementara nilai mata uang negara lain mengalami devaluasi," jelas Trump.
Pernyataan Trump ini memicu pelaku pasar forex untuk melakukan selloff yang seketika dibarengi dengan penurunan nilai dolar terhadap beberapa mata uang utama lainnya. Selain berbicara mengenai mata uang negara yang terlalu kuat, Trump juga membahas kebijakan moneter Fed dan hubungan AS dengan Cina. Pria nomor satu di AS ini telah mengubah pandangan agresifnya terhadap Cina, ia mengungkapkan bahwa Cina tidak pernah menjadi negara manipulator mata uang, seperti yang pernah Trump ungkapkan sebelumnya.
Beberapa minggu sebelumnya, Trump bersikukuh mengkritisi kebijakan keuangan Cina. Selain itu, sang Presiden pun saat ini sudah terlihat lebih optimis mengenai pimpinan The Fed. Ia berkata bahwa dirinya sudah bertemu dengan Janet Yellen dan masih belum memutuskan apakah ia akan mengganti posisi Yellen apabila masa jabatannya berakhir. Ini juga berlawanan dengan pernyataannya saat kampanye pemilu lalu bahwa dirinya berjanji akan mengganti posisi pimpinan The Fed saat ini.
Dipublikasikan: 2017-04-14 12:48:00 UTC