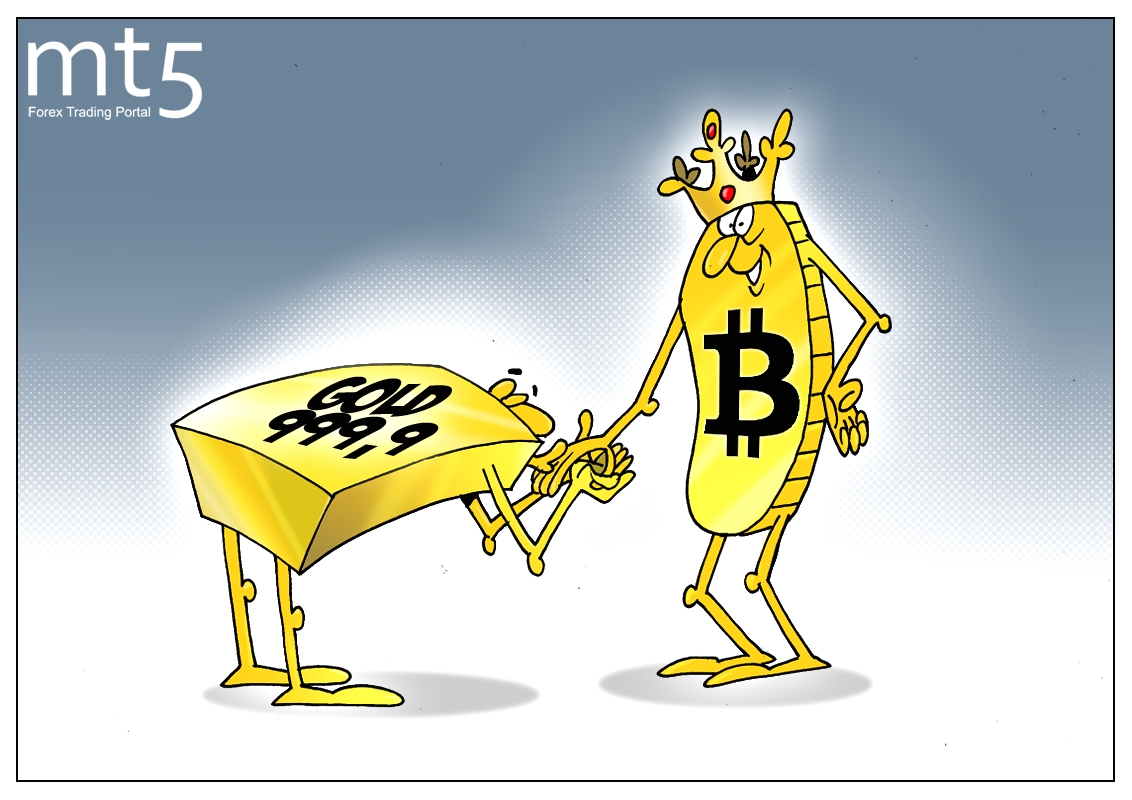 Cryptocurrencies membayangi gemerlap emas
Ranah keuangan - baik yang nyata maupun virtual - menyaksikan momen yang menentukan. Untuk pertama kalinya pada catatan, nilai tukar mata uang digital naik di atas biaya per troy ounce emas. Logam mulia yang telah dianggap sebagai simbol kemakmuran selama ribuan tahun dan digunakan sebagai alat pembayaran, memberi jalan bagi Bitcoin.
Beberapa ahli berpendapat bahwa cryptocurrencies akan mendapatkan kepopuleran yang lebih tinggi meskipun peredarannya dilarang di beberapa negara. Banyak bank global yang saat ini sudah menggunakan Bitcoins. Selain itu, beberapa negara telah mengumumkan rencana untuk mengeluarkan cryptocurrencies mereka sendiri. Kepala Deutsche Bank John Cryan merasa bahwa uang virtual memiliki masa depan yang lebih berkilau dari saat ini. Ia juga mengharapkan bahwa mata uang digital nantinya akan menggantikan fungsi uang tunai kertas yang pada gilirannya akan menjadi pengganti emas. Apabila kita membicarakan tentang Bitcoin, kecepatan ekspansi uang ini benar-benar mengesankan. Sejak tahun 2009 yang merupakan tahun kemunculannya, cryptocurrency mengalami keadaan pasang surut.

Pada akhirnya, uang digital ini berhasil membuktikan eksistensinya. Tingginya permintaan untuk uang virtual saat ini merupakan kontribusi terhadap kemungkinan bahwa Securities and Exchange Commission AS akan menyetujui penciptaan dana bitcoin pertukaran yang pertama kali diperdagangkan dan akan disebut dengan Winklevoss Bitcoin.
Selain itu, prospek Bitcoin pun cemerlang karena People Bank of China akan memperkenalkan prototipe cryptocurrency milik mereka sendiri. Mungkin People's Bank of China akan menjadi bank sentral pertama yang pernah mengeluarkan uang virtual yang dapat digunakan untuk membeli berbagai macam barang - mulai dari makanan hingga mobil.

Dipublikasikan: 2017-03-13 00:50:49 UTC