| | |
| --- | --- |
| | Buy US Dollar Index Above 100 |
| | |
| --- | --- |
| | Rbi says Federal Govt Had No Outstanding Loans With It As on April 14 |
Eurozone Inflation Still Lacklustre – indexed Linked and Sovereign Derivatives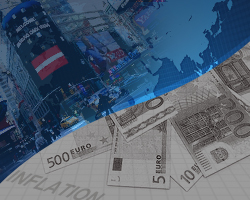 Euro area inflation breakeven has undergone a recent correction, but we like to fade this move in the near term, given the chances of a risk-friendly environment and higher inflation in April. We favor IOTA trades in core linkers (10y OATei and 30y DBRi). OATi stands for 'Obligation Assimilable du Trйsor', a fixed-rate Government bond indexed to inflation.
An expanded PSPP still supports linkers (even if purchases are 25% lower from April), and we remain bearish on nominal yields. Italian linkers should benefit from the recent large take-up in the last TLTRO.
Consumer prices in the Euro Area rose 1.5 percent year-on-year in March of 2017, easing from a 2 percent increase in the previous month and matching preliminary estimates. It is the lowest inflation rate in three months, due to a slowdown in prices of fuels for transport, heating oil and vegetables and a drop in the cost of package holidays, final figures showed.
The dollar shortage is set to persist and possibly expand. We, therefore, expect a more negative basis in the medium term, though for now, we prefer avoiding any directional exposure.
Sunday's election should prove that French concerns are overblown, allowing 10y OAT return to sub-50bp levels vs Bund.
Bonos, however, should have a similar beta in a narrowing move and better protection in a sell-off. The main risk event – Italian elections – is still nine months off, with investors chasing yield now. We like holding long-end SPGBs and shorting CDS.
Support and resistance levels
EUR/USD
GBP/USD
USD/JPY
GBP/JPY
EUR/CHF
AUD/USD