| | |
| --- | --- |
| | Hunt for Gamma Risk Premiums in Eur Rates |
| | |
| --- | --- |
| | Us Under Trump Series: Steven Mnuchin Assures on Tax Reforms in 2017 |
Trivial Elevation to Gbp Forecast on Better Macro and Brexit Developments But Bearish Still Linger - Shorting Downside and Volatility Via Seagull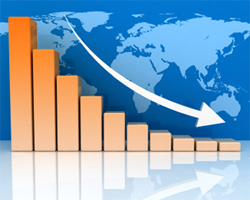 GBP has performed better over the past month than we had expected. The trade-weighted index looked to be breaking down in March on evidence of a broader economic slowdown but has since rallied 2% on a combination of better macroeconomic and political news. This rebound leaves the GBP TWI close to its six-month average.
We continue to expect a weaker GBP over time as the UK economy underperforms and real yields decline to nearly -3%.
Nevertheless, we are lifting the forecast by a percent or so in recognition that the economy may not slow as much as we initially feared, a current account deficit that has already halved, and a more conciliatory tone from the government towards the Brexit negotiations that holds out hope of a transitional deal and a less disruptive exit.
The drop in sterling we expect is concentrated against the euro in keeping with our forecast of a stronger EURUSD. We doubt whether cable will sustain moves below 1.20. The forecast for EUR/GBP is cut from 0.88 to 0.87 (mid-year) and from 0.92 to 0.91 (end-year).
Option strategy:
Nudging the strikes as necessary if initially you want to pay zero premium, deploy GBPUSD 3m seagull structures with strikes 1.24/1.32/1.35. This structure is appropriate when volatility is high but expected to fall, and the price is expected to trade with a lack of certainty on direction. Please be noted that the shrinking IVs of this underlying pair has been conducive for the option writers.
The strategy has an initial delta of about 35% with zero cost (indicative, spot ref: 1.2792) and almost no theta on the upside. The market value is hurt if the spot falls but recovers to flat provided that the spot is above 1.24.
Risk profiling: Risks are unlimited below 1.24, flat between 1.24 and 1.32. The seagull exposes investors to unlimited downside risk if cable trades below the 1.24 strike in three months. The trade is flat at expiry between the 1.24 and 1.32 strikes.
The technical/macro/political picture makes us more comfortable financing a call spread via downside options. The resulting seagull structure is short volatility, consistent with the view of a higher spot on the back of a brighter economic outlook and reduced political risks.
Support and resistance levels
EUR/USD
GBP/USD
USD/JPY
GBP/JPY
EUR/CHF
AUD/USD