| | |
| --- | --- |
| | Crude Oil Rallies As OPEC Trims Production |
| | |
| --- | --- |
| | U.s. Sells $20 Bln 9-Yr 10-Mo Notes at High Yield 2.342 Pct, Awards 77.10 Pct... |
Dollar Reverses Early Gains After Trump Press Conference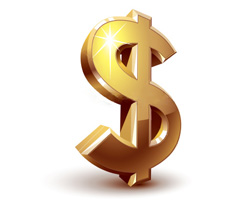 The dollar got off to a positive start Wednesday, but has reversed sharply following today's press conference with President-elect Donald Trump. It was Trump's first press conference in months and he took the opportunity to address a number of other different issues.
Trump revealed plans to turn over control of his companies to his sons Eric and Donald Jr. but indicated he would not divest from his wide business holdings.
In an effort to avoid conflicts of interest, Trump attorney Sheri Dillon said the companies would not make any new foreign deals during the duration of Trump's presidency.
Trump also vowed that the healthcare reform law known as Obamacare would be repealed and replaced "almost simultaneously" and reiterated his claim that Mexico will reimburse the U.S. for a proposed border wall.
During opening remarks that weighed on drug stocks on Wall Street, Trump also called for new bidding procedures for the drug industry in order to lower prices, claiming the companies are "getting away with murder."
The dollar climbed to a 1-week high of $1.0454 Wednesday morning, but has since retreated to around $1.0580.
The buck broke out to a 3-month high of $1.2033 against the pound sterling Wednesday, but has since pulled back to around $1.2220.
U.K. industrial production recovered at a faster than expected pace in November, data the Office for National Statistics revealed Wednesday. Industrial output climbed 2.1 percent in November from October, when production eased 1.1 percent. Output was expected to rise 1 percent.
The U.K. visible trade deficit widened more-than-expected in November, the Office for National Statistics reported Wednesday. The trade in goods showed a deficit of GBP 12.2 billion versus a shortfall of GBP 9.9 billion in October. Economists had expected the deficit to rise to GBP 11.5 billion.
U.K. construction output dropped unexpectedly in November, figures from the Office for National Statistics revealed Wednesday.
Construction output fell 0.2 percent in November from October largely due to a contraction in non-housing repair and maintenance. The monthly decline was followed by a 0.6 percent decrease in October and confounded the expected growth of 0.2 percent.
The greenback has dropped to a 1-month low of Y115.300 against the Japanese Yen this afternoon, from an early high of Y116.845.
Japan's leading index strengthened to the highest level in 15 months in November, survey data from the Cabinet Office showed Wednesday.
The leading index, which measures the future economic activity, rose to 102.7 in November from 100.8 in October. This was the highest reading since August 2015, when score was 103.4 and slightly above the expected level of 102.6.
Support and resistance levels
EUR/USD
GBP/USD
USD/JPY
GBP/JPY
EUR/CHF
AUD/USD