| | |
| --- | --- |
| | Trump Attorney says Trump Has relinquished Leadership and Management of His... |
| | |
| --- | --- |
| | Bank of England Fpc Member Taylor says Consumer Credit Is a 'flashing Light'... |
Turkey's Current-Account Deficit Slightly Lower Than expected in November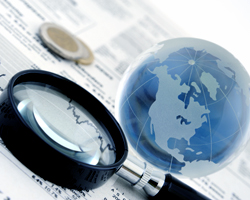 Data released by the Central Bank of the Republic of Turkey showed Wednesday that Turkey's current account deficit increased less-than-expected in November. The current account deficit rose to $2.27 billion in November from $1.66 billion in the previous month, less than economists' expectations for the deficit to increase to $2.75 billion.
The country's annualized current-account gap widened to $33.65 billion in November from $33.62 billion in October. Turkey's deficit in the January-November period increased to $28.6 billion from $27.2 billion in the same period of 2015, the balance of payments data showed.
The shortfall on goods trade widened slightly to $2.89 billion in November from $2.83 billion a month ago. The services trade deficit also climbed to $1.89 billion from $998 million. The capital account remained balanced for the third straight month in December. At the same time, the financial account balance turned to a surplus of $1.25 billion from a deficit of $2.73 billion in November.
The Turkish Lira was under pressure on Tuesday as Turkey's parliament voted to press on with debate about a constitutional reform package. The currency slumped to a new record low of 3.8960 against the greenback early Wednesday after the data. The yield on Turkey's benchmark two-year government bonds was steady at 11.02 percent while the main BIST-100 Stock Index was down 0.9 percent.
Support and resistance levels
EUR/USD
GBP/USD
USD/JPY
GBP/JPY
EUR/CHF
AUD/USD