| | |
| --- | --- |
| | Brazil's Real Brby Weakens 1 Pct Against U.s. Dollar in Spot-Market Trading |
| | |
| --- | --- |
| | Eia-U.s. Weekly Crude Stocks up 4.1 Mln Bbls to 483.11 Mln, Vs Forecast of... |
Fundamentals Do Not Back Eur/czk Floor, Cnb Could be forced Into An Earlier Exit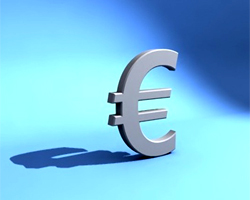 Czech Republic inflation data released on Tuesday revealed inflation accelerated sharply for the second consecutive month in December moving back into line with the CNB's target of 2.0 percent.
Steep rise in inflation has increased the risk that the EUR/CZK floor could be removed earlier. Market pressure will continue to intensify on the floor in the coming months as fundamentals do not justify maintaining the emergency settings of the currency floor which have helped to remove deflation risks. This could prompt the CNB into an earlier exit as the costs no longer outweigh the benefits.
CNB board members are however sounding words of caution as they realise that the inflation acceleration is mainly driven by commodity prices. CNB deputy-governor Vladimir Tomsik remarked recently that it is not sufficient for inflation to simply hit the 2 percent target before CNB abandons its intervention policy; he stressed that the board would have to feel convinced that this was happening in a long-term, sustainable manner. The view was echoed by Governor Jiri Rusnok.
"We ourselves are not convinced that euro zone core inflation is accelerating sustainably – hence, we stick with our base-case that the FX cap would be maintained until the end of 2017. But, we acknowledge that the risk of earlier exit has increased significantly over the past month." said Commerzbank in a report.
Support and resistance levels
EUR/USD
GBP/USD
USD/JPY
GBP/JPY
EUR/CHF
AUD/USD