Tuesday, 29 September 2020
Wednesday, 30 September 2020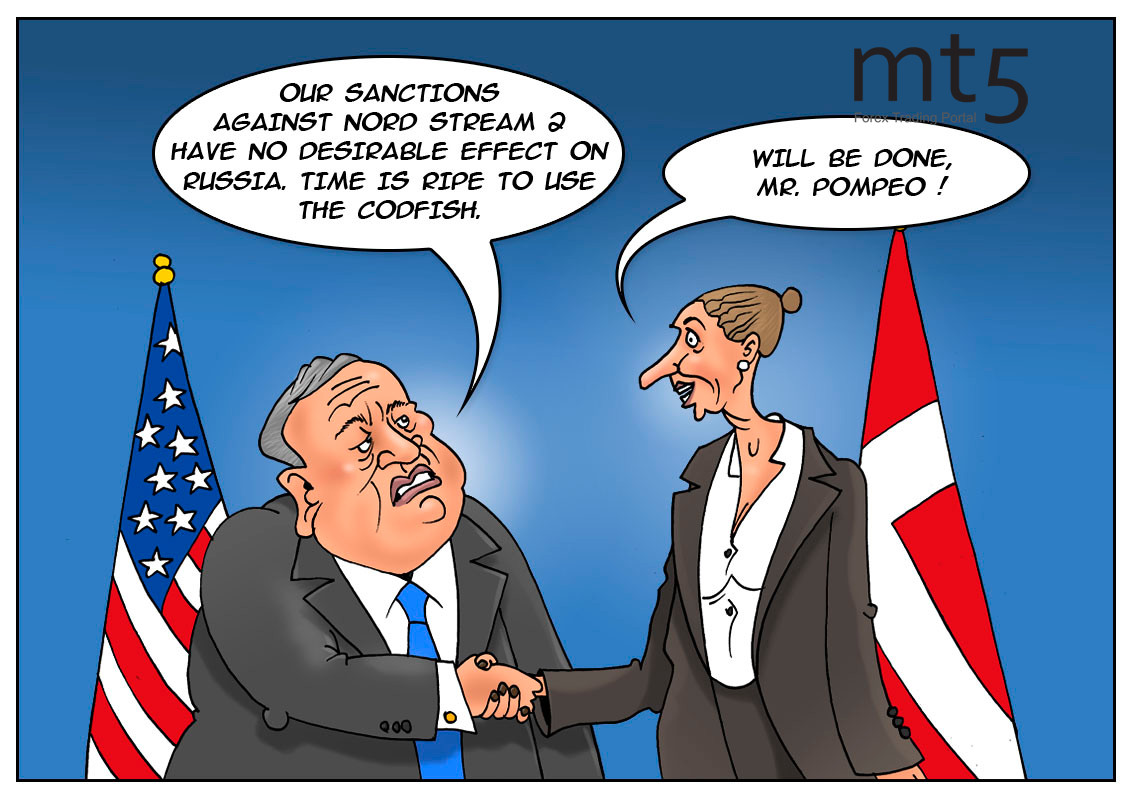 Spawning of cod interferes with completion of Nord Stream 2
The US Department of State continues to stand in the way of Nord Stream 2 pipeline construction. The next round of sanctions brought this confrontation to a new level. This time, the main obstacle on the way of the Russian corporation Gazprom to the laying of the pipeline was the spawning of cod.
The ban came from Denmark which hesitated to allow Russia to complete the Nord Stream 2 pipeline undersea through Danish waters for a long time. All this happened after Mike Pompeo, US Secretary of State, arrived in Denmark for meetings with the country's leaders, including Prime Minister Mette Frederiksen and Foreign Minister Jeppe Kofod. Mike Pompeo underlined that the United States is going to carefully guard their geopolitical interests. As a result of the top-level visit, Denmark prohibited most works in its territorial waters due to the spawning of cod. The construction has been suspended until at least the end of September. Most likely, the US will find another reason for new restrictions after the Danish prohibition is over.
Denmark remains the last country to give permission to the construction of Nord Stream 2. On the one hand, the country is not against the pipeline in its waters. On the other hand, it continues to find excuses to slow down the work in the Baltic Sea. Interestingly, bureaucracy has never been a distinctive feature of Western countries. However, in this case, exactly the red tape jungle prevented Russia from finishing the Nord Stream 2 project to the planned date - that is, by the end of December 2019. It seems like the pipeline will not be completed even in 2021.
Published: 6 Aug 2020, 16:15 UTC+00
Analytics
Tools
Forex Info
Market Inside
Relax
Forex Articles