Tuesday, 29 September 2020
Wednesday, 30 September 2020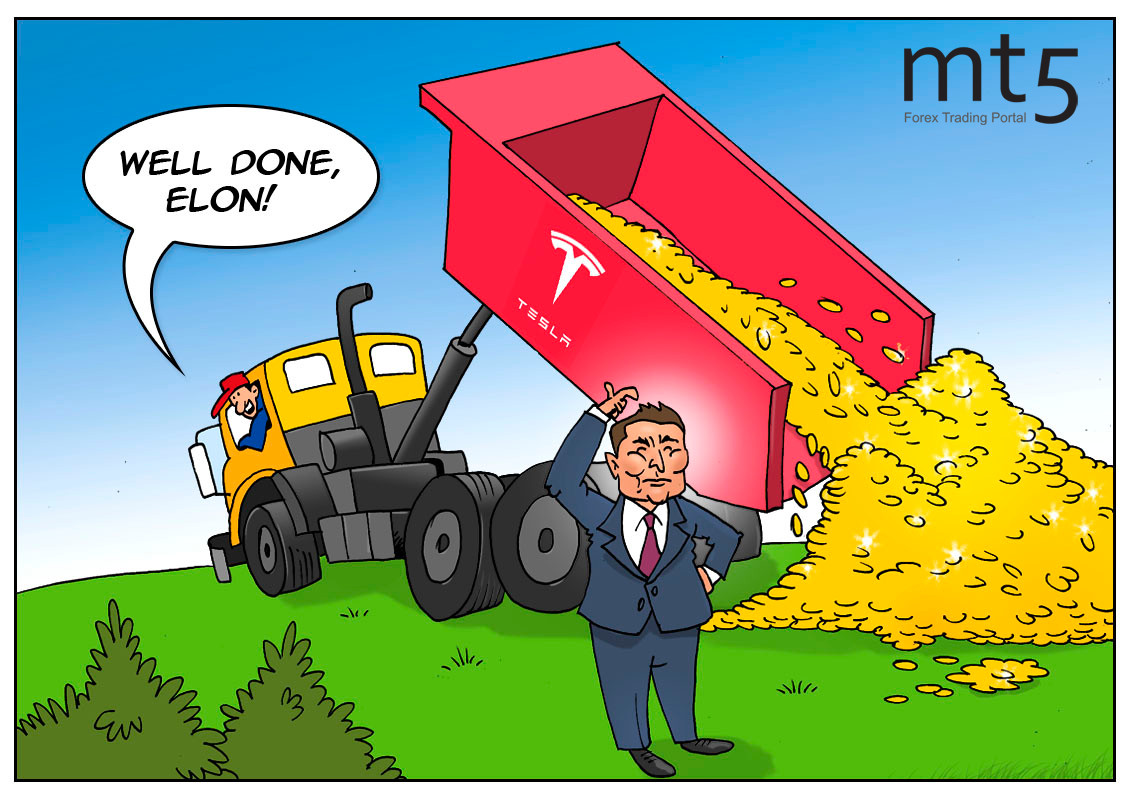 Musk receives $2.1 billion payday amid Tesla's stocks rally
This year has been so far quite a remarkable one for Tesla. While a lot of companies are in dire straits amid the coronavirus crisis, Tesla breaks one record after another. Therefore, the company decided to acknowledge the merits of Elon Musk, Tesla Chief Executive.
Recently, Tesla's stock has soared up to a new record high, giving the electric vehicle maker the status of the most valuable car company on the planet. The capitalization of Tesla has exceeded $150 billion in less than six months. Thanks to a long string of stock surges, Elon Musk has qualified to receive a $2.1 billion payout. Notably, Musk was granted the second of 12 tranches of options given to the billionaire in his 2018 pay package to buy Tesla stock at a discount. Each tranche gives Musk the opportunity to buy 1.69 million shares of the company at $350.02 per share. Taking into account the current value of the share, the net profit amounts to $2.1 billion. However, according to the terms of the contract, Musk can only sell off these shares in 5 years. In addition, Elon Musk receives no salary. He is awarded bonuses if he achieves targets related to Tesla's financial performance. Each tranche has proven to be larger than the last one. So far, Musk has received only two. All 12 tranches total more than $50 billion. This amount of money will be paid to Elon Musk if he achieves certain capitalization indicators in the established period. Tesla CEO has already managed to surpass some of them.
Musk's first tranche was worth about $700 million in May when the auto giant's market capitalization exceeded $100 billion. The second growth target was planned to be overcome by the end of this year, but in June, the price of Tesla shares skyrocketed to the $1,000 level.
Published: 5 Aug 2020, 14:11 UTC+00
Analytics
Tools
Forex Info
Market Inside
Relax
Forex Articles