Tuesday, 29 September 2020
Wednesday, 30 September 2020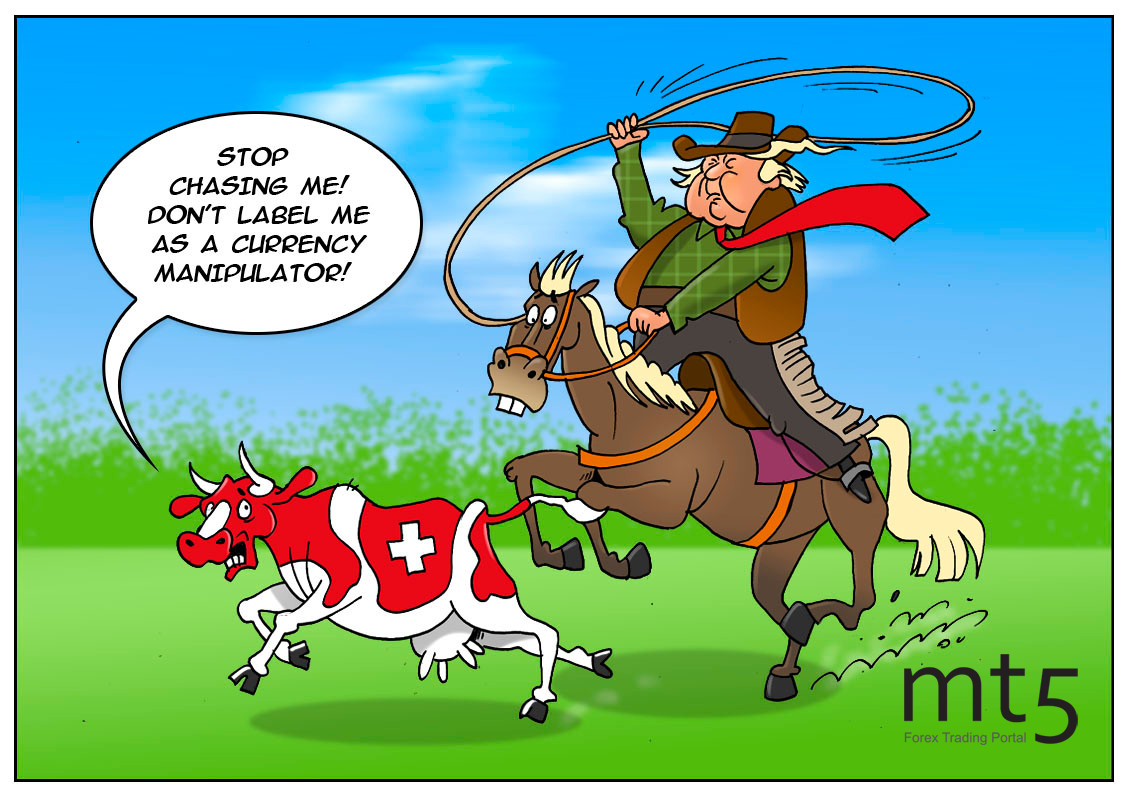 US to label Switzerland currency manipulator
Reportedly, the US Treasury has added Switzerland on its watch list. Market participants are already used to the fact that US watchdogs' constantly accuse China and some eurozone countries of currency manipulation. Thus, they were quite surprised to find out that the United States would probably brand Switzerland a currency manipulator.
After carefully studying the financial structure of one of the richest countries in Europe, the US came to the conclusion that Switzerland met all three criteria for manipulators, namely a high trade and current account surplus plus large-scale interventions in the foreign exchange market. Switzerland falls under all these three requirements. Besides, the country is currently actively buying up dollars, trying to prevent the exorbitant strengthening of the franc. Any crisis, including the coronavirus-driven one, boosts demand for the local currencies. The franc starts edging higher. Therefore, the financial authorities have to resort to currency interventions. This is a compulsory measure caused by the current circumstances. High trade balance and surplus can be explained by the financial discipline of the Swiss. However, Washington is sure that Switzerland is merely seeking a competitive advantage in the market.
The US believes that the Swiss authorities are depreciating the domestic currency by buying up the dollar with the aim of providing local producers with export advantages. Switzerland rejects such accusations. "It should be stressed that Switzerland does not in any way engage in manipulation of its currency to prevent adjustments to the balance of payments or gain unjustified competitive advantage," the Swiss Finance minister said.
Published: 5 Aug 2020, 14:06 UTC+00
Analytics
Tools
Forex Info
Market Inside
Relax
Forex Articles