Tuesday, 29 September 2020
Wednesday, 30 September 2020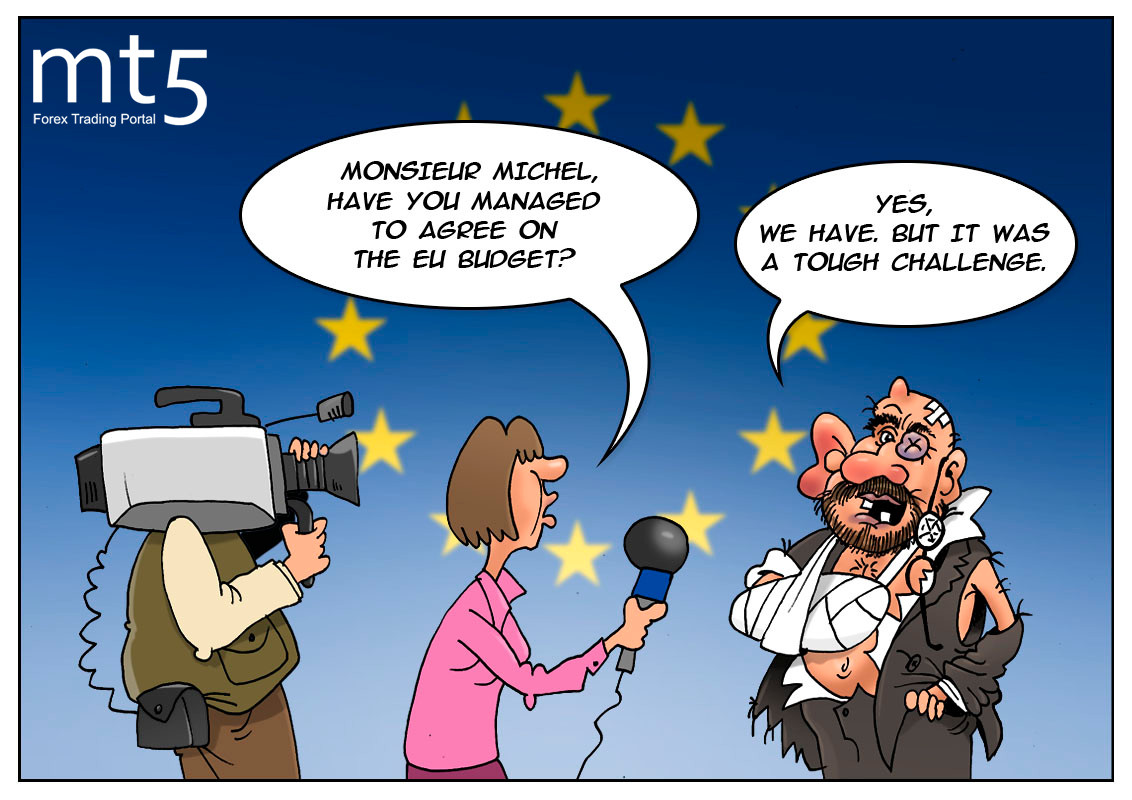 EU leaders agree on 7-year budget
Lengthy and difficult negotiations are over. At last, EU leaders were able to agree and approve the budget for 2021-2027 and the recovery plan to rebuild the European economy after the coronavirus.
This event has already been called a historic achievement for Europe.
"We have an agreement, a good agreement! With a budget of 1.074 trillion euros and a recovery plan of 750 billion euros. The EU has never dared to invest so ambitiously in the future", Belgian Prime Minister Sophie Wilmes declared. Those who in recent months have been rather sceptical about the bright future for the European Union received a straight answer voiced personally by Charles Michel, President of the European Council. "Europe is strong, Europe is united. We have reached a deal on the recovery package and the European budget. These were, of course, difficult negotiations in very difficult times for all Europeans."
It is hard to believe that a new budget has been adopted. Stressful negotiations, a huge number of negative factors, including third-party interference, had every chance to shut the door on this important document. Nevertheless, everything has worked out for the best.
Michel noted: "It's the first time in European history that our budget will be linked to our climate objective, the first time that the respect of the rule of law is a decisive criteria for budget spending."
Published: 5 Aug 2020, 06:45 UTC+00
Analytics
Tools
Forex Info
Market Inside
Relax
Forex Articles