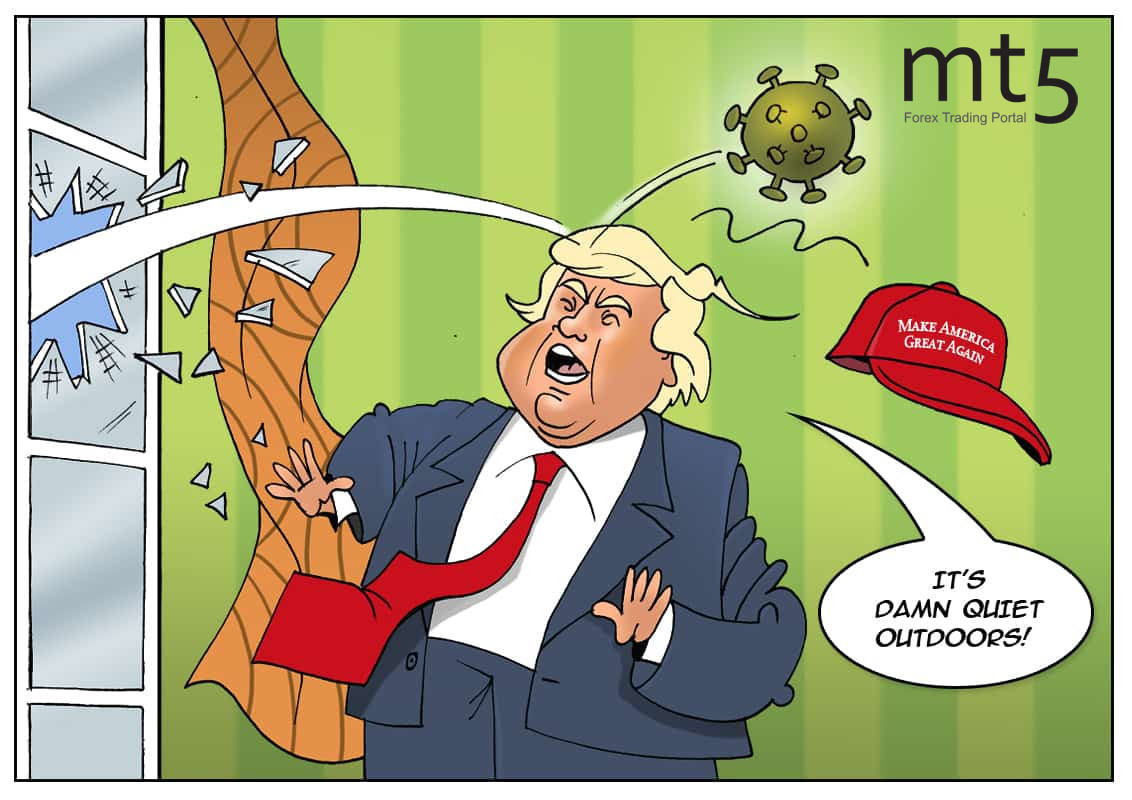 Trump likely to reopen US economy
US President Donald Trump is trying to prevent the complete destruction of the national economy. He supposes that it is time to come back to normal life. Mr. Trump also believes that the second wave of the coronavirus outbreak will not frighten the US citizens as much as it did last time. Besides, in this case, it will be an expected attack. In general, if people keep staying at home, the country may face even graver problems.
"Will some people be affected badly? Yes," Donald Trump said. "But we have to get our country open and we have to get it open soon."
The US president has already called on the governors to gradually lift the imposed restrictions and launch manufacturing companies taking sanitary security measures. The White House is pushing for reopening in an attempt to avoid the approaching recession. According to preliminary estimates provided by the US Commerce Department, in the first quarter, the world's largest economy shrank by 4.8% compared to the same period in the previous year. Moreover, the number of unemployed is soaring. During the last six weeks, over 30 million people claimed for unemployment benefits. If fact, Donald Trump is much more preoccupied with the economic forecasts than by predictions made by medical professionals. He does not trust the data that is based on a model developed by Johns Hopkins University. According to the data, coronavirus-related deaths could rise to 3,000 per day by early June.
The US president is almost sure that these models have been wrong from the very beginning, including the biggest and the smallest figures. Moreover, he thinks that the new models will also provide wrong information.
Published: 2020-05-15 12:42:53 UTC
Analytics
Tools
Forex Info
Market Inside
Relax
Forex Articles