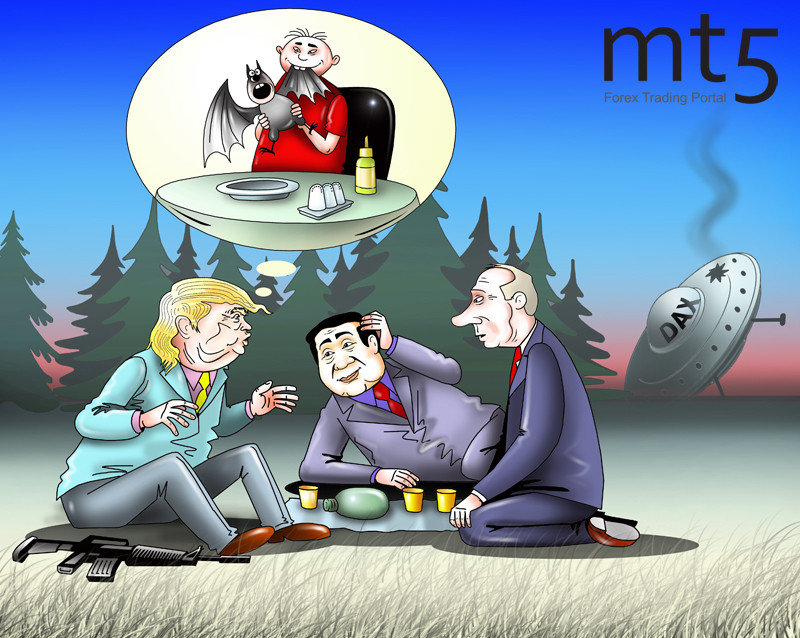 US and Europe nurture ambitions amid COVID-19
Analysts warn that the blow from the coronavirus-driven crisis could be even more devastating due to the wrongful actions of the EU and US authorities. Experts are worried about escalating tensions amid a new round of the trade war between the US and China. Besides, Europe has not been able to respond appropriately to the economic crisis.
Experts fear that the fragile balance stricken at the peak of the pandemic could be ruined by the political rivalry between the US and the EU and their opponents. When it comes to the US, Washington again threatened China with new import tariffs. On May 3, US President Donald Trump stated that China could be to blame for the COVID-19 outbreak. Earlier, the White House launched an investigation into the origin of the novel deadly virus. Now Washington intends to retaliate with punitive tariffs.
The charges against China triggered a slump in global stocks. On May 5, the Stoxx 600 comprising European broad profile stocks tumbled 3.6% to a one-week low of 327.86. Germany's Dax, the European stock index with the strongest dynamic in April, shed 3.7%. The British FTSE 100 was the only one to stand the pressure of the negative news with the smallest drop of 0.5%. The UK key stock index was propped up by strong performance of some companies which could keep afloat despite lockdown measures. Among the best constituents of the FTSE 100 are Rentokil delivering cleaning services and Reckitt Benckiser producing health, hygiene, and disinfection products.
US State Secretary Mike Pompeo unveiled the results of the investigation, citing fire-sure evidence that COVID-19 had originated in the laboratory in Wuhan. However, no evidence has been presented so far. Such allegations obviously reignited tensions between the US and China.
Another headwind is the ruling declared by Germany's Federal Constitutional Court on May 5. The lawsuit challenged the lawful nature of the ECB asset-buying programs.
In April 2020, the European regulator lifted all restrictions on buying bonds. Experts are worried that the court ruling will disrupt Bundesbank's participation in QE operations that in turn will ruin confidence in the anti-crisis policy of the EU authorities.
Analysts fear that Germany and other advanced EU states could lack funds to support weaker economies of the euro block. Some southern EU economies like Italy, Spain, and Greece have been crippled by the pandemic. Nevertheless, the economic recovery is possible in case northern EU countries come up with financial aid. Germany is expected to contribute the most.
Experts say that amid COVID-19 global financial markets are on the defensive after a multi-month rally. Analysts are braced for market turbulence in Q2 2020 and a severe downturn in the global economy.
Published: 2020-05-14 13:01:58 UTC
Analytics
Tools
Forex Info
Market Inside
Relax
Forex Articles