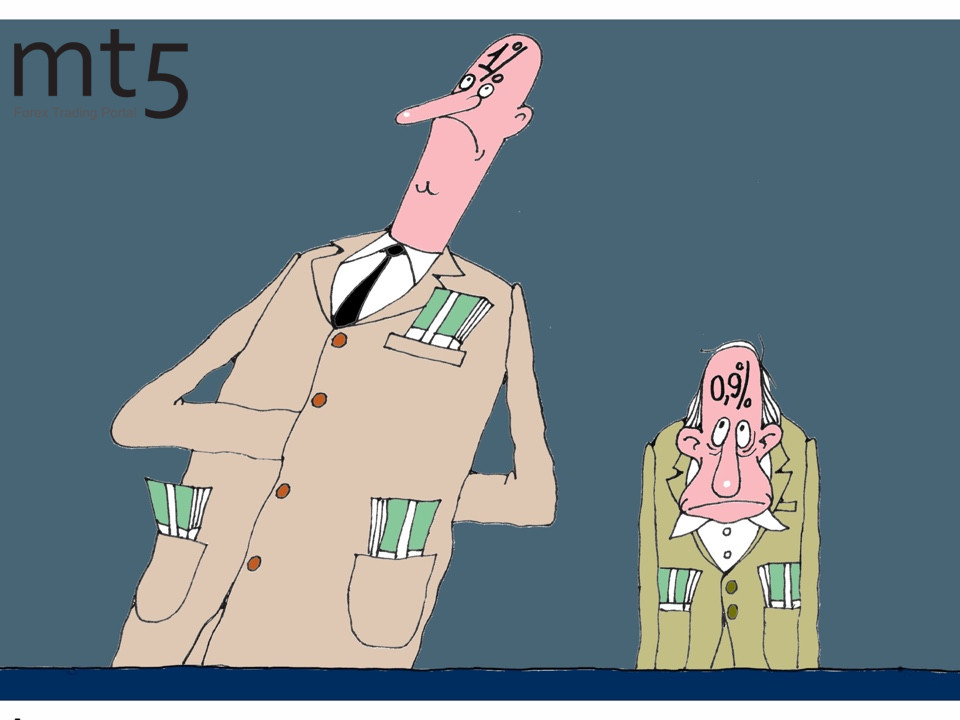 Annual income of $0.5 mln opens door to 1% of elite
No matter what country they live in, high-fliers cherish a dream of joining the 1 percent of the people with the highest incomes. Experts at The World Inequality Database found out that you do not have to be a millionaire to fulfill this goal. Half a million is enough to make your dream come true.
According to the research by The World Inequality Database and Statistics Canada, an American national with an annual income of $488,000 has a fair chance of entering the 1 percent of the wealthiest people in the US. Using the source of information provided by these think tanks, Bloomberg compiled a rating which ranks the countries in terms of income levels of their super rich people.
In India, a person with the income from $77,000 per year joins this exclusive group. According to estimates by Business Insider, an average Indian earns no more than $2,020 annually. In China, an income of $107,000 per year opens the door to the 1 percent of the richest citizens in the country. An average income in China equals $9,470. In Italy, the wealthy people are those with the annual income from $169,000. Average earnings do not exceed $33,560. The Canadian with an annual income of $201,000 belongs to the elite of wealth. In Canada, an average income of the population is $44,860. In France, the 1 percent of the richest people earn as much as $221,000, whereas average professionals make $41,070 per year.
To meet this criterion in Australia, the wealthy nationals earn from $246,000, but an average income amounts to $53,190 annually. The Bloomberg list includes also the UK where the richest people have an annual income from $248,000, whereas an average income is measured at $41,330. The wealthiest Germans can boast of annual incomes of $277,000 per year. An average income there is $47,450.
Among the leaders of the Bloomberg survey are the wealthy people of Bahrain with annual incomes of $485,000. Interestingly, an average income there is rather high that is $47,436. Another country with super high incomes is the US where the richest people earn $488,000 and average Americans report an annual income of $62,850 in their tax declarations. The wealthiest people in Singapore can boast of even higher annual earnings of $722,000. Besides, an average income of $58,700 is rather decent means. The UAE take the lead as the richest people there have the income of the whopping $922,000 per year. At the same time, there is striking difference between the richest and ordinary people who earn relatively modest money of $40,880 per year.
Published: 2020-02-18 08:29:06 UTC
Analytics
Tools
Forex Info
Market Inside
Relax
Forex Articles