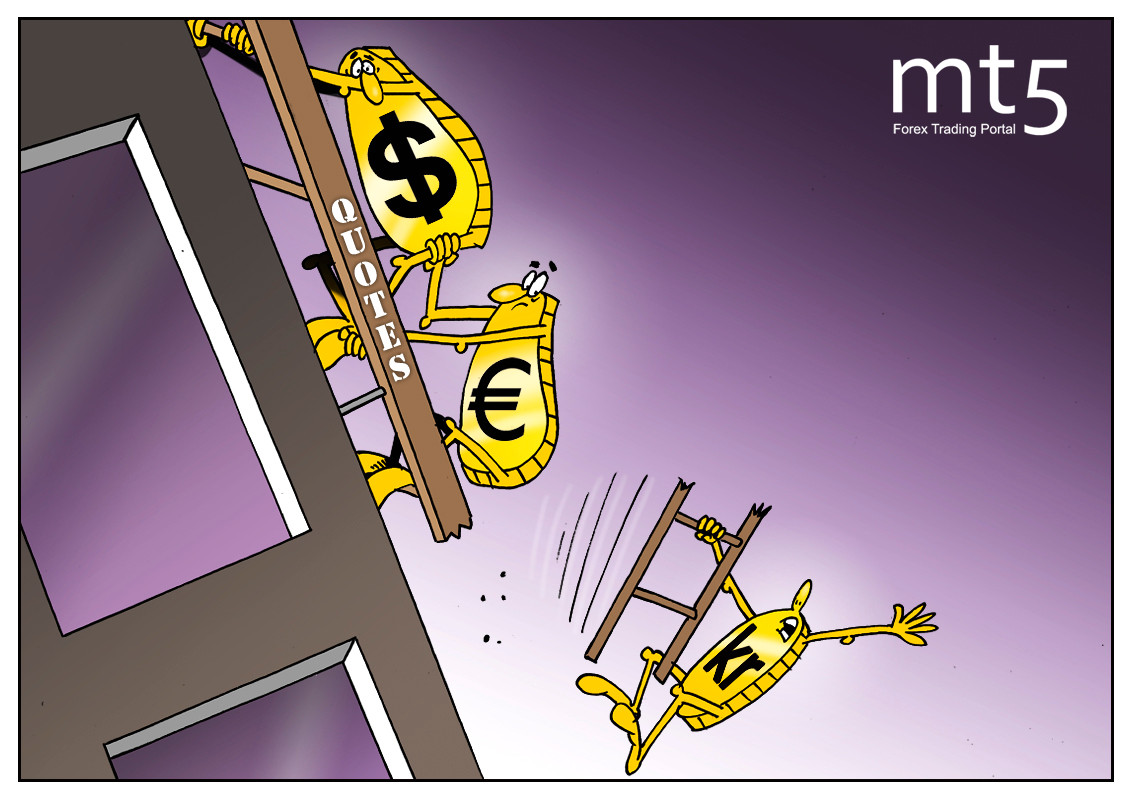 Norwegian krone significantly weakened
The Norwegian krone does not often hit the headlines in financial news.The currency is usually stable. If the krone was in the news, then something extraordinary had happened. A flash crash of the krone provided it with a place in the newscast. Falling quotes in world oil markets became the reason for such a drastic collapse. A sharp fall in oil prices had seriously weakened the stability of the Norway's national currency.
The krona saw a major fall after weak economic data and absence of actions from the local central bank. Major losses were observed against the dollar and the euro. The Norwegian krone dropped to 10.097 against the euro in the session in Oslo. It is the lowest level against the single currency since December 2008. The krone fell to its 17-year low of 8.9749 against the dollar. The last time the pair was below its current level was in 2002. These are not temporary difficulties. According to experts, the decline of the Norwegian krone will continue and new lows are just around the corner. None of the three rate increases by the central bank of Norway this year helped to provide the necessary support. Even the statements of Norges Bank Governor Øystein Olsen about the intentions to continue monetary policy tightening failed to calm down the markets. All that amid the country's economic recession and gloomy prospects for oil point to no growth in the future.
Published: 2019-08-13 22:33:27 UTC
Analytics
Tools
Forex Info
Market Inside
Relax
Forex Articles