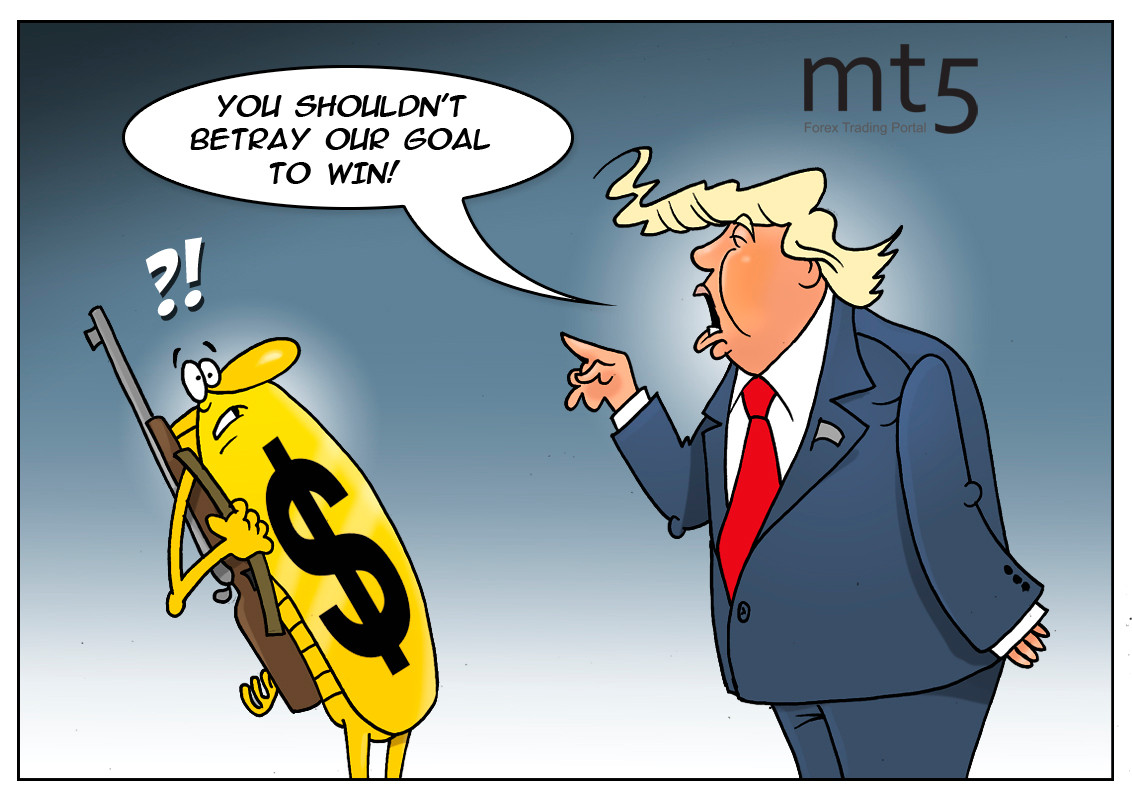 Trump wants weaker US dollar
The American President wants the US dollar to be weaker and nothing is going to stop him. Donald Trump is ready to unleash a currency war to weaken the greenback if he has to. It is not surprising as the cheaper national currency in some advanced countries significantly stimulates the economy and gives advantage to local exporters. All this benefits Trump who is already preparing for the next presidential elections. However, for the rest of the financial world the weak US dollar can result in a massive currency war with more victims than participants. At the same time, the dollar itself, or rather its status as the main reserve currency, will be jeopardized. Some might say, Trump cannot influence the Fed but even without a pocket regulator he can do more than his counterparts in the countries where the central bank is cooperative.
Trump's determination is also a response to the actions of other participants in the foreign exchange market. Washington has repeatedly warned those who play games with the greenback to stop fraud and obey the rules. There are enough people who want to play tricks with the currency, but not everybody has the means. Europe and China stand out the most. According to President Trump they are engaged in large currency manipulations and put money into the system to compete with the USA. The only barrier on the way of American leader is the Federal Reserve. The US central bank is genuinely independent and impartial, and these qualities make it qualities make the Fed world's leading financial regulator with such a strong reputation.
Published: 2019-08-08 11:57:41 UTC
Analytics
Tools
Forex Info
Market Inside
Relax
Forex Articles