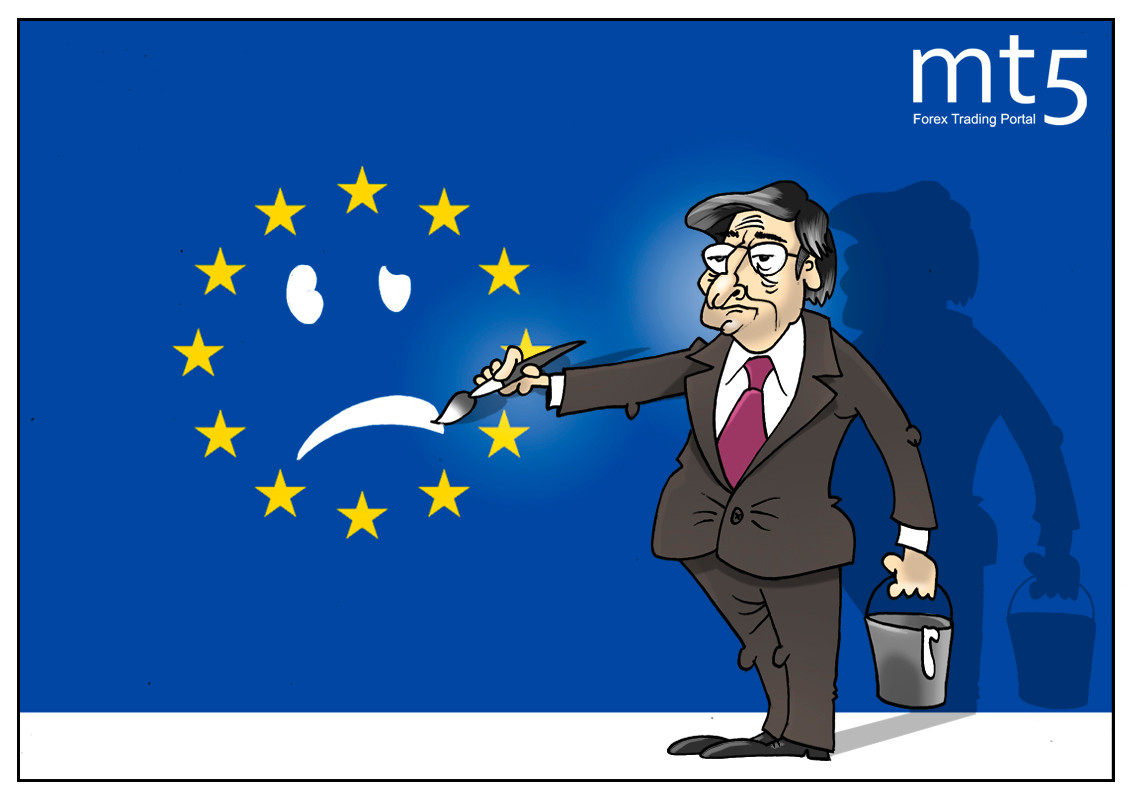 Eurozone economic confidence slips to lowest since 2016
Economic morale in the eurozone is rapidly deteriorating. The business sentiment indicator has reached its lowest level since March 2016. The decline in business confidence has been observed for several months.
More specifically, the overall index of business and consumer confidence in the economy of the region has dropped to 102.7 points from 103.3 points. The industrial confidence index has slumped to minus 7.4 points from minus 5.6 in June. The manufacturing sector is going through a tough time amid rising tensions in trade relations between countries around the world. As for the service sector, the situation is a bit better, but it is hardly perfect. The services confidence index has plunged from 11.0 to 10.6.
In addition, the things are no better in the retail trade sector, where the business sentiment index has declined from 0.1 points to minus 0.7 points. Morale is also low in the construction industry. The corresponding indicator has decreased from 7.6 to 5. Meanwhile, the consumer confidence index has recovered its losses and improved to minus 6.6 in July from minus 7.2. Such negative data on the business climate for the euro area is likely to serve as a point of reference for further work of the ECB.
Separately, at a recent meeting, the European regulator remained its interest rates unchanged. At the same time, Mario Draghi, the head of the ECB, announced measures to stimulate the economy and stated the need to expand its quantitative easing programme. "The outlook is getting worse and worse, especially in manufacturing," he said. This means that the Central Bank is going to ease the monetary policy in September.
Published: 2019-08-06 13:51:03 UTC
Analytics
Tools
Forex Info
Market Inside
Relax
Forex Articles