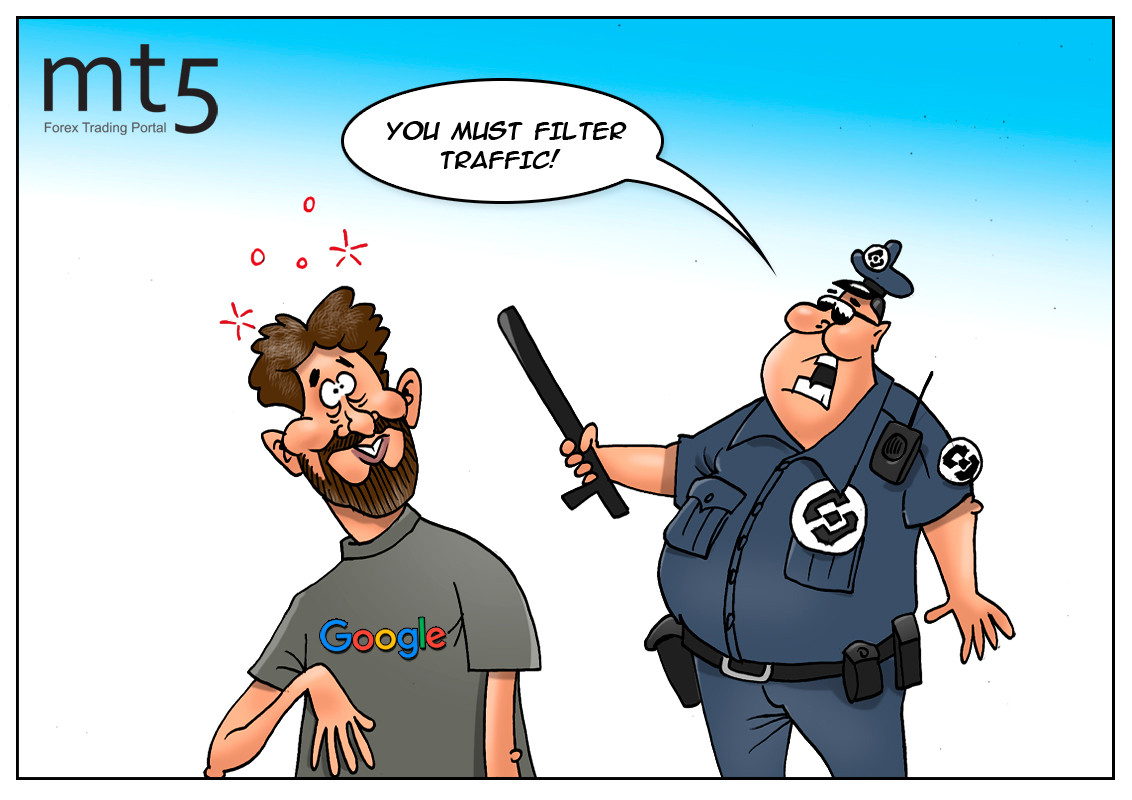 Google faces penalties from Russian Roskomnadzor
In Russia people have to watch out not only for what they say but also for what they surf on the web. Some countries have their own definition of the Internet freedom that is strictly controlled by the local legislation. Recently, tech giant Google came to experience all the fury of Russian Roskomnadzor (Russian state media censor agency) for not complying with it. It is hard to say now whether the multinational corporation will recover, if ever, after coming face to face with the power of Russian law. Google was fined 700 hundred rubles (that is just about $10,000) for "non-compliance with the legislation on filtering websites prohibited in the Russian Federation", that is, for the breach of the Law on Information. This law requires search engines to delete search results to banned websites containing prohibited content. However, Roskomnadzor has found out that Google doesn't bother too much about this rule and filters its traffic rather randomly. Moreover, most of the prohibited links are still stored in the search database.
Actually, the Law on Information was adopted not so long ago,in 2017, and the right to impose fines came into force only last year. The fine varies from 500 to 700 hundred rubles, so Google was charged to the fullest and not for the first time. Earlier, the company got 500,000 rubles fine for "refusing to connect to the federal state information register containing a list of prohibited websites". According to Roskomnadzor, however, Google has already removed up to 80% of the banned websites from its search results.
Published: 2019-08-02 08:36:11 UTC
Analytics
Tools
Forex Info
Market Inside
Relax
Forex Articles