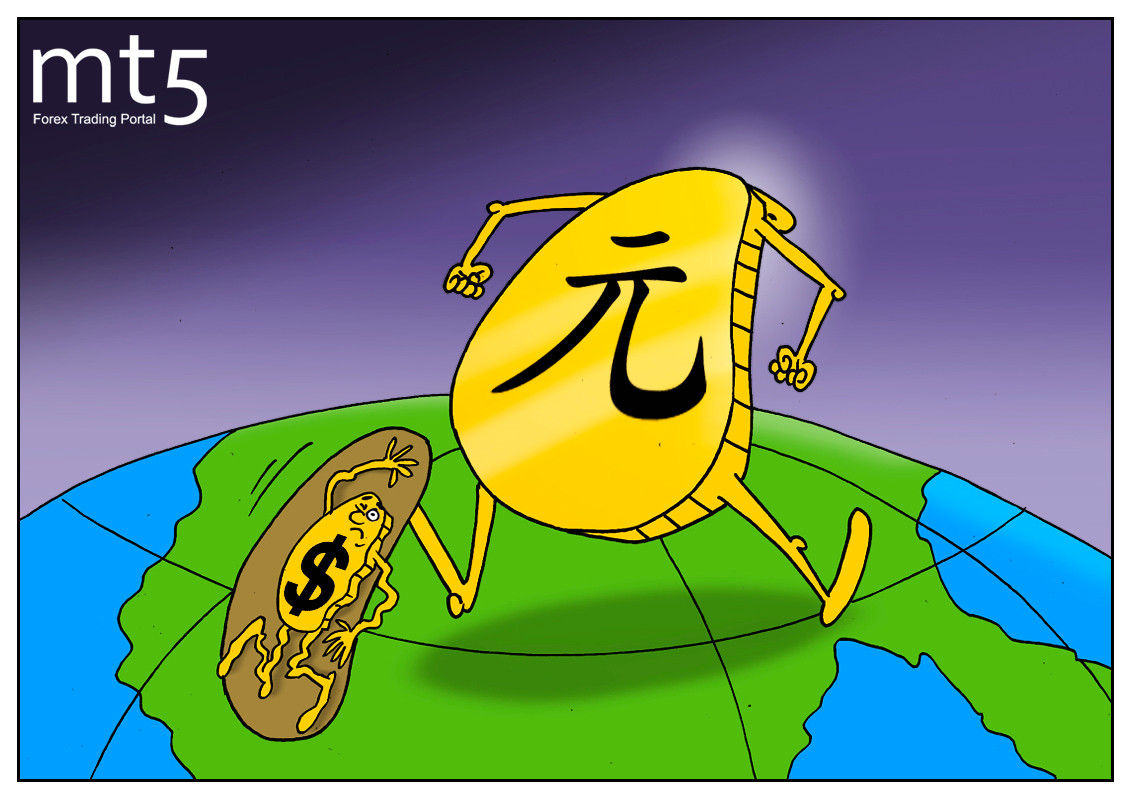 China keen to knock USD off its pedestal
The US is holding the upper hand in the full-blown trade war with China. Nevertheless, luck is on China's side when it comes to the national currency. The Chinese yuan benefits from the protracted battle of tariffs. In an effort to avoid the US protectionism in trade, some countries make agreements with their trade partners to use national currencies in cross-border payments. In this context, the renminbi seems to have bright prospects. Pan Gongsheng, Deputy Governor at People's Bank of China, expresses optimism about the yuan's future in the global trade. "It is necessary to actively and steadily promote renminbi internationalization and enhance the confidence of overseas entities in holding and using the currency," the top official said. In other words, Beijing has set an ambitious goal of the yuan's leadership on a global scale that will squeeze the US dollar out of international transactions. Nevertheless, the actual state of affairs differs greatly from loud statements of policymakers.
At present, the US dollar remains an indisputable leader in any international settlements. According to impartial statistics, the share of the yuan in global financial transactions hardly makes up 2%. The only year when the Chinese yuan managed to exceed 2% was 2015. The renminbi's share reached the record 2.79% as the International Monetary Fund decided to include the yuan in the special drawing rights basket alongside other major currencies like the US dollar, the euro, the pound sterling, and the yen. So, it is too early to talk about the time when countries worldwide will state invoice prices in the yuan.
Published: 2019-07-24 13:56:43 UTC
Analytics
Tools
Forex Info
Market Inside
Relax
Forex Articles