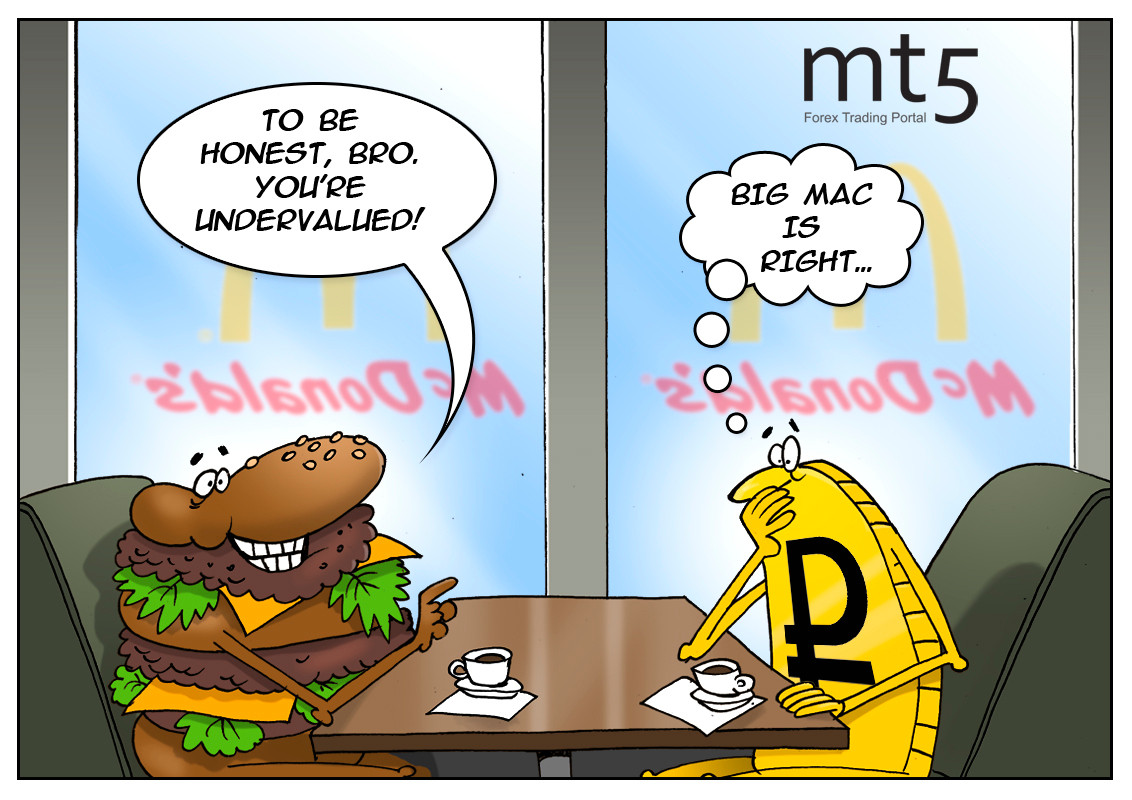 Big Mac Index ranks ruble as most undervalued currency
The Big Mac survey revealed that the Russian ruble has been the most undervalued currency for the past several years. The Economist published the fresh reading of one of the most controversial indices – the Big Mac index. Starting from 1986, analysts have been employing this unusual method of measuring the purchasing power parity (PPP). As seen in the name, the key tool for assessing the index value is the legendary McDonald's Big Mac. Comparing prices for this burger in different countries, experts try to estimate the actual exchange rate in accordance with the PPP.
In Russia, Big Mac costs about 2 dollars which is shy above 130 rubles while the price of the burger in the United States is 5.74 dollars. Therefore, the Russian currency is undervalued by whooping 70% against the US dollar. The Big Mac index suggests that one dollar should cost 22.65 rubles but the real exchange rate is 63 rubles per dollar. However, banks and currency exchanges use other benchmarks to assess the rates. Such a huge gap can be explained by a significant imbalance in exchange rates. While some currencies are undervalued, others are overvalued. Thus, the Big Mac survey showed that the Swiss franc was overvalued by 19%, being the strongest currency in the rating. In Switzerland, the burger costs almost 8 dollars.
According to The Economist, the index can provide an accurate outlook in the long run. Undervalued currencies tend to strengthen in subsequent ten years while overvalued currencies usually weaken. Apart from the Big Mac index, there are also the Latte Index and the borscht index, a gauge for tracking inflation in Russia.
Published: 2019-07-19 15:12:20 UTC
Analytics
Tools
Forex Info
Market Inside
Relax
Forex Articles