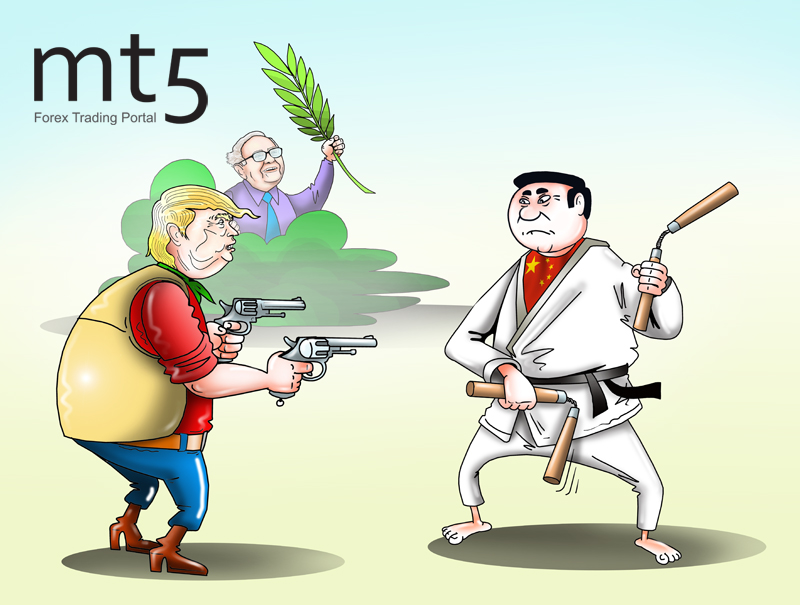 Warren Buffett: US-China trade conflict can be bad for global business
The Reuters agency cited investor and billionaire Warren Buffett who said that the trade conflict between the United States and China could be "bad for the whole world."
Donald Trump's comments made the investor say such a loud statement. The American president expressed discontent with the protracted trade negotiations with China. He threatened to increase tariffs on the Chinese goods worth $200 billion to 25% from 10% starting from May, 10. Moreover, Mr. Trump said he would slap new tariffs of 25% on the Chinese exports worth $325 billion.
A shift in the US-China relations from a truce to confrontation came as a surprise to the global community, particularly to China. Trump's bold statements have led to a plunge in oil prices below the level of $70 per barrel which was a worrisome sign for most analysts. Warren Buffett also expressed concerns over the global business conditions.
What is more, comments of the US president triggered a massive sell-off in the Chinese stock market that was last seen in 2016. Thus, the bullish trend that started early this year has terminated. As a result, the Shanghai Composite crashed by 5.6%, the Shenzhen Component plunged by 7.6%, while the ChiNext Price indicator for small companies plummeted by 7%. On the contrary, the VIX volatility index surged by 26%.
According to Warren Buffet, harsh statements are inappropriate under the current circumstances, as the US and China are approaching the final stage of the negotiations. Such statements may create problems for the global business, Mr. Buffett added.
The tycoon and chairman of Berkshire Hathaway BRKb Inc. owns shares and invests in numerous US companies that work in China. Warren Buffett said that the tension in relations between Beijing and Washington affected his company and its Chinese branches.
Published: 2019-05-16 09:03:55 UTC
Analytics
Tools
Forex Info
Market Inside
Relax
Forex Articles