Tuesday, 20 August 2019
Wednesday, 21 August 2019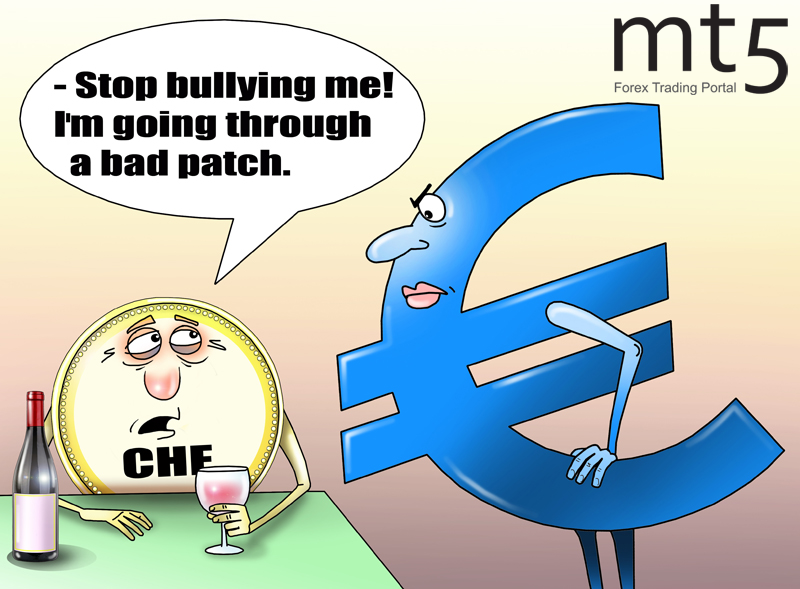 Swiss franc dips to its lowest level since July 2017
Many experts find it difficult to predict the dynamic of the Swiss national currency. At the moment, it is hard to say where the currency will move - up or down. At present, the Swiss franc is going through the most difficult period in the last two years, but local policymakers are entirely satisfied with the current state of affairs.
In April 2019, the Swiss franc fell by more than 2.5% against the European currency, reaching its lowest level since July 2017. As a result, a number of analysts revised their forecasts given that market volatility restrained the growth in demand for reserve currencies.

Options traders show a "bearish" attitude towards the Swiss franc since risk forecasts for the euro are becoming increasingly pessimistic. Notably, the Swiss National Bank sought to weaken the national currency in order to stoke inflation which had been below 1% for a long time.

On Tuesday, April 23, the Swiss franc reached 1.1445 per euro, its weakest level since November 2018. The currency is trading cheaper than the 1.1300 forecast by analysts from Bloomberg.

Experts from the Canadian Bank believe that the Swiss franc will sail towards 1.15 per euro in the next six months. According to specialists, the Swiss currency will reach 1.16 per euro in 2020. Some analysts estimate that the Swiss franc has softened due to such factors as decreased demand for safe-haven currencies by investors and the recent positive statistics from China. It triggered investor optimism about the potential profits of the eurozone's manufacturing sector which contributed to the euro's appreciation against other currencies, the Swiss franc in particular.

Published: 2019-04-30 06:30:30 UTC
Analytics
Tools
Forex Info
Market Inside
Relax
Forex Articles