Wednesday, 21 August 2019
Thursday, 22 August 2019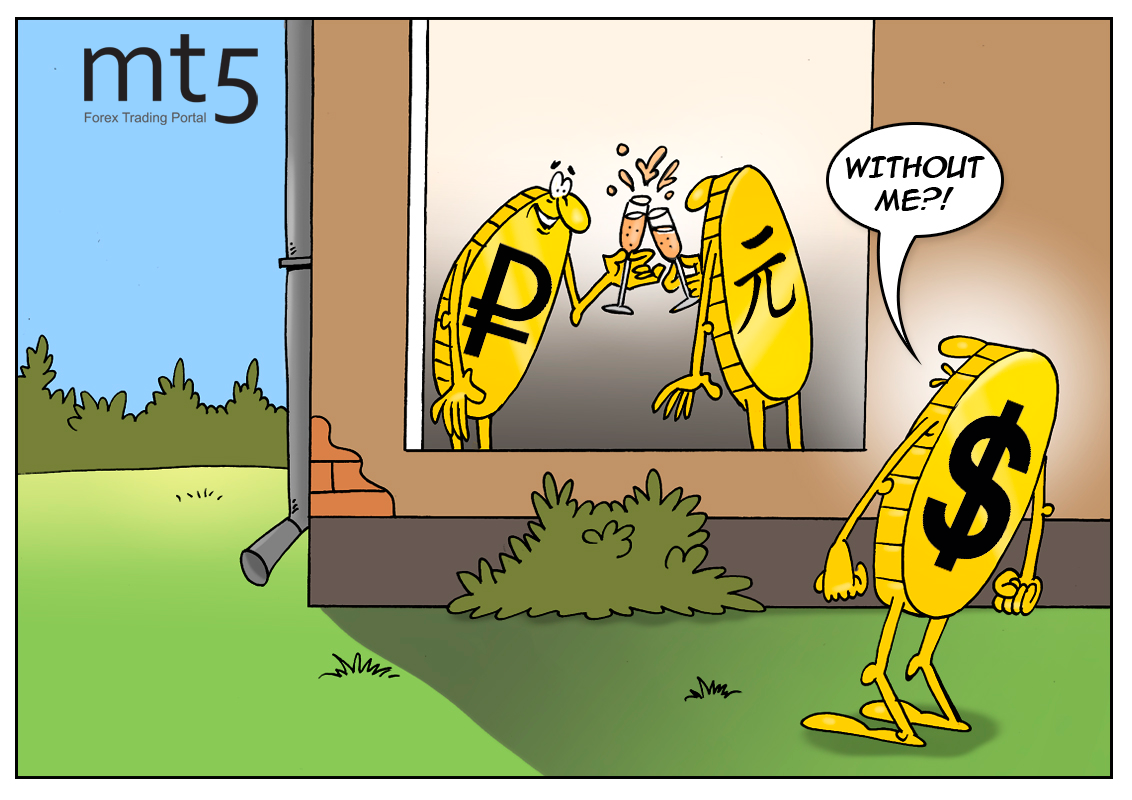 Russia and China fail to ditch US dollar in mutual trade
Russia has been long nourishing an idea of abandoning the US dollar in mutual payments with other countries. At the same time, China is also willing to switch to local currencies in international trade. But in fact, merely 15% of the trade deals between Russia and China were settled in national currencies last year. Thus, the mission turned out to be impossible. By the way, it was not easy to reach even this humble level of 15%. The countries have been hammering away at achieving it since 2010. At that time, Russia and China shifted to the active phase of increasing the volume of bilateral trade in national currencies.
As part of this transition, the direct exchange transactions of the yuan-ruble pair were launched on the Moscow exchange. Previously, the exchange rate between the Chinese and Russian currencies had been a cross rate. This way, the pair became no longer dependent on the US dollar. Further on, the counties envisaged ditching the American currency completely in the short term. Nine years have passed, but they have managed to implement the plan by 15% only.
Nonetheless, the Russian government remains positive about the transition to settlements in national currencies. Their Chinese
counterparts
have the same attitude.
Expanding mutual payments in national currencies was quite important for both the Russian and Chinese governments and central banks, Wang Kaixuan, Deputy Director of the Eurasian Affairs Department at the Chinese Ministry of Commerce, noted. He added that the volume of bilateral payments in national currencies had increased steadily for the past years thanks to the government's efforts.
Published: 2019-04-29 15:48:32 UTC
Analytics
Tools
Forex Info
Market Inside
Relax
Forex Articles