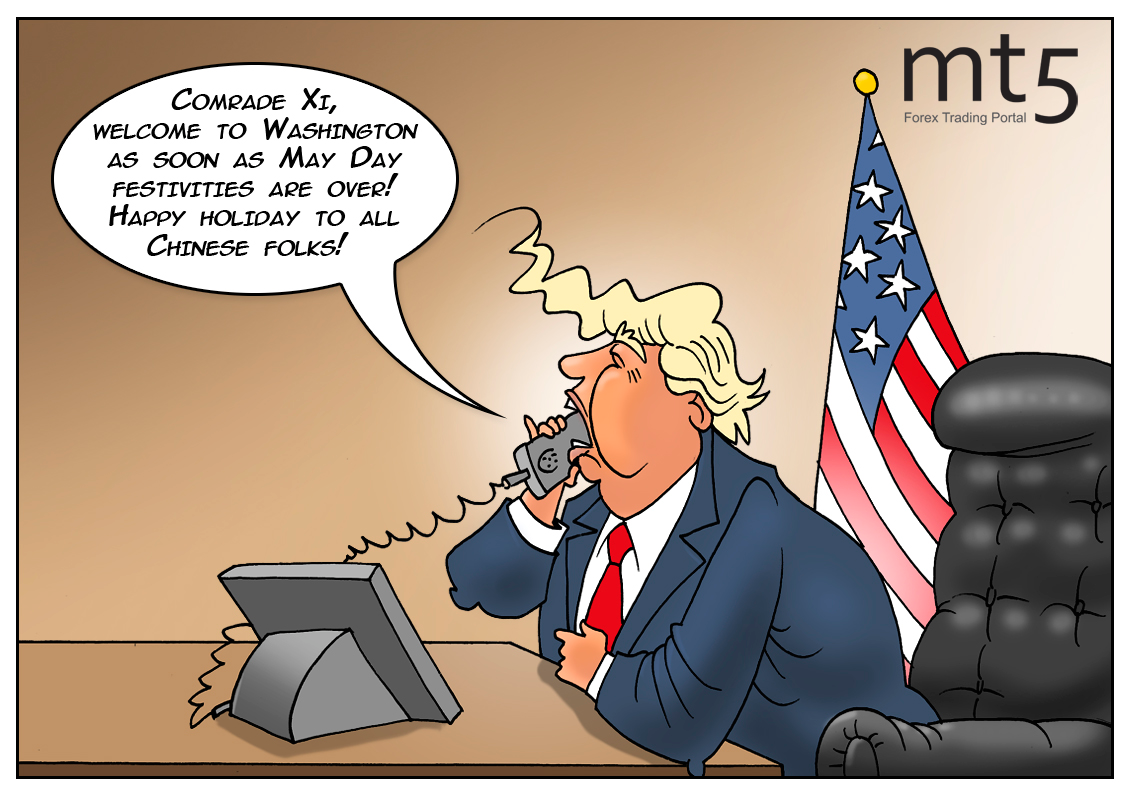 US and China heading for trade deal
The world is riveted to the lingering standoff between the two largest global economies. Their trade dispute has affected both advanced economies and emerging markets. Now global investors can sigh with relief as Washington and Beijing are about to settle the long-awaited trade deal.
The US and China's state leaders announced that the nearest summit was scheduled in May. Japan is picked for a venue of the high-level talks. US President Donald Trump is going to visit Japan in late May. The agenda may also include the talks with his Chinese counterpart Xi Jinping. The thing is that China's leader Xi Jinping has a strong aversion to its neighbor Japan that raises doubts about his participation. However, if the US and China's Presidents shake hands at the summit in Japan, they will hardly finalize the trade deal. They are likely to sign another memorandum which will provide guidelines for lawyers. So, at least two more weeks will be needed to convert agreements between the presidents into exact wording of the trade deal.
The fierce battle of tariffs kicked off last year. In July and September 2018, the US and China slapped retaliatory high tariffs on each other's imports worth hundreds billions of US dollars per year. In early December on the sidelines of G20 summit in Argentina, Donald Trump and Xi Jinping agreed on the truce in the trade war.
Published: 2019-04-25 08:24:02 UTC
Analytics
Tools
Forex Info
Market Inside
Relax
Forex Articles