Wednesday, 21 August 2019
Thursday, 22 August 2019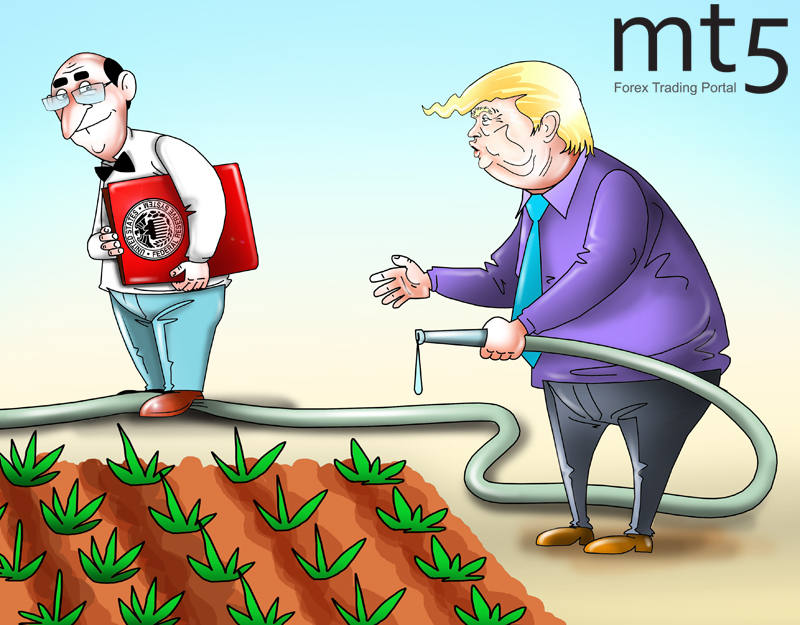 Trump urges Fed to ease monetary policy
According to US President Donald Trump, the actions of the Federal Reserve System provoked a slowdown by an impressive 30% in the US stock market. The head of the White House urged the regulator to ease monetary policy and take additional steps to pump money into the country's economy.
The American leader stated that the Fed's erroneous actions had nicked the US stock market gains by 5,000 to 10,000 points and GDP growth to 3% instead of an increase of over 4%. He expressed his extreme dissatisfaction with the measures taken by the regulator.
"Quantitative tightening was a killer," D. Trump said stressing that the Fed should have done the exact opposite. Besides, the American president recalled the Fed's monthly withdrawal in 2018 of up to $50 billion of the bonds it had acquired during the global financial crisis of 2008.
Published: 2019-04-22 05:54:41 UTC
Analytics
Tools
Forex Info
Market Inside
Relax
Forex Articles