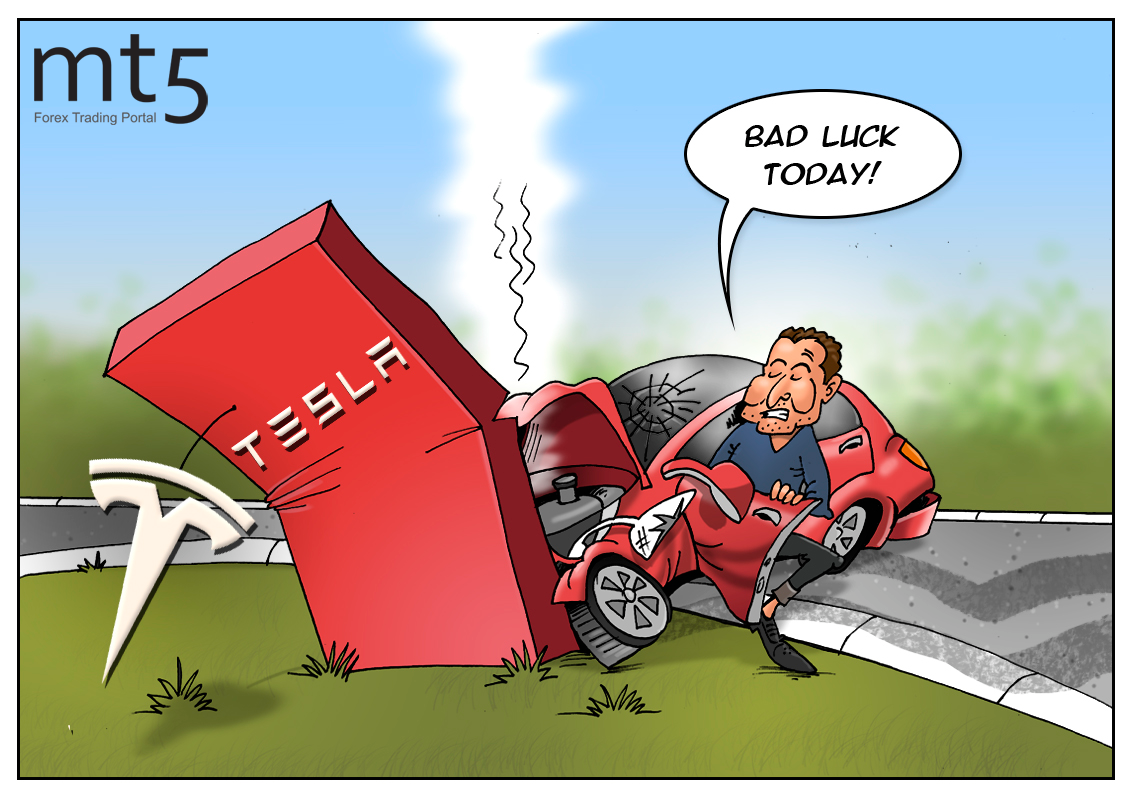 Elon Musk loses $1 bln in two minutes amid crash of Tesla stocks
Elon Musk is admired in the world for his versatility: founder and CEO of SpaceX and Tesla Inc., technology entrepreneur, and talented engineer. However, there is an exception. Russia has always underestimated his extraordinary merits. In the Russian media, Elon Musk is nicknamed a dreamer, an adventurer, and a sham pretending a genius. Why? Russia, the former leader in the space exploration, is certainly jealous of achievements and international recognition of Elon Musk who is a strong competitor to Russia's Roskosmos. No wonder, the Russian federal media mocks any trouble which his numerous projects have to deal with.
In early April, the owner of the US company SpaceX and the head of electric car manufacturer Tesla lost $1.1 billion of his fortune in a blink of an eye. According to independent estimates, his net worth slumped to $22.3 billion following a massive sell-off of Tesla's shares.
On April 4, 2019 Tesla's stocks tumbled as much as 11% in the first two minutes of trading on Nasdaq. What exactly triggered such a severe market crash? Elon Musk is running a losing streak amid his ongoing conflict with the US Securities and Exchange Commission which is prosecuting him for his posts in social networks. Another misfortune is that sales of Tesla cars plunged 31% in Q1 2019. The company sold 63,000 electric cars in the first three months this year, much worse than 90,900 items sold in the previous quarter.
Published: 2019-04-17 07:38:00 UTC
Analytics
Tools
Forex Info
Market Inside
Relax
Forex Articles