Tuesday, 20 August 2019
Wednesday, 21 August 2019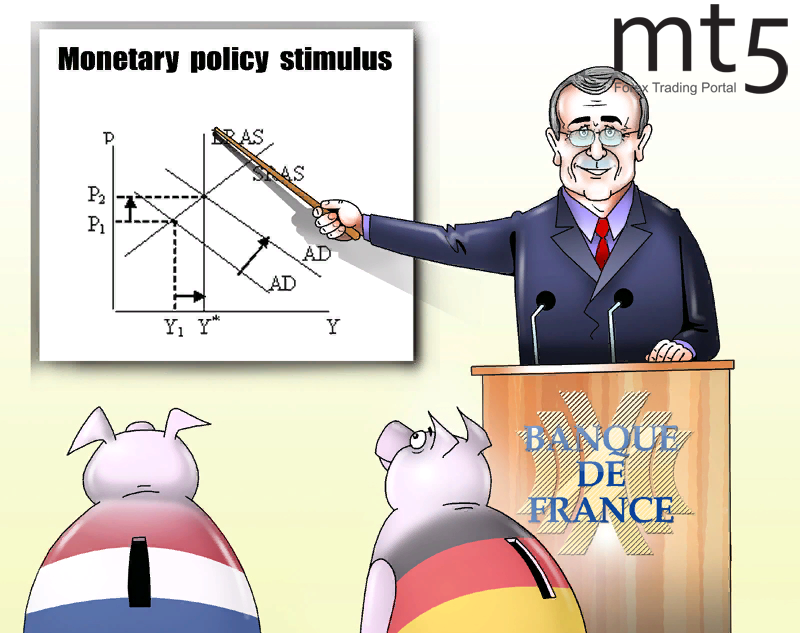 Bank of France Governor supports fiscal stimulus
Bloomberg reported that Francois Villeroy de Galhau, Governor of the Bank of France, urged Germany and the Netherlands to use their fiscal policy to stimulate the eurozone's economy. He noted that other countries could not handle this matter.
According to Francois Villeroy de Galhau, it is better to apply stimulus in nations with healthy finances and structural reforms in highly indebted countries like France and Italy. "Germany and the Netherlands have slightly activated their fiscal policy without committing to a real stimulus," Villeroy said.
As reported earlier, the ECB pledged to keep its rates low amid a slowdown in the economic growth in the eurozone. The regulator will maintain this policy until the end of 2019. The bank also announced a new round of target long-term loans to banks.
However, Francois Villeroy de Galhau added that there was no time to relax as officials could change the timing of policy normalization again and adjust their tools depending on the economic data. He stated that governments needed their own mechanisms to stabilize the economy. Besides, the euro area should strengthen its banking union and harmonize capital markets, the official claimed.
Published: 2019-04-16 15:25:30 UTC
Analytics
Tools
Forex Info
Market Inside
Relax
Forex Articles