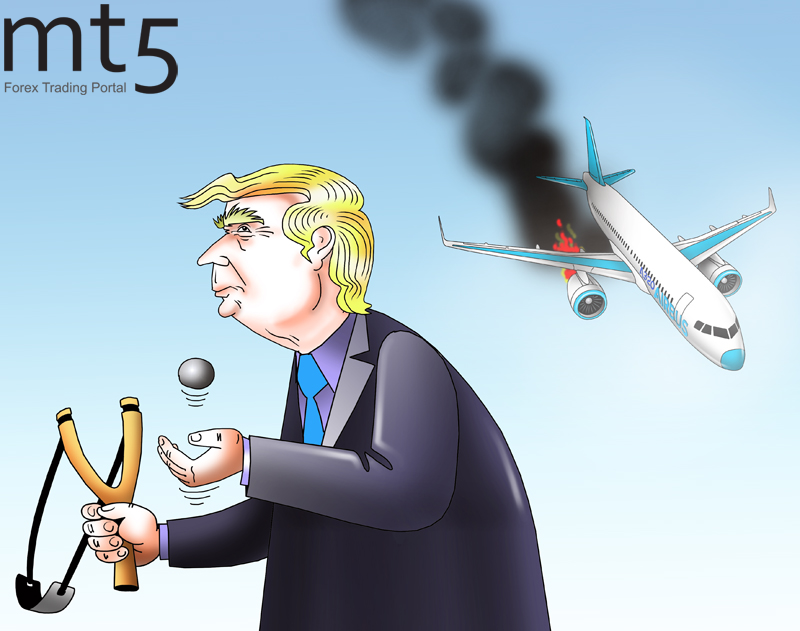 Declining Airbus shares to affect European markets
According to experts, in case Donald Trump carries out his threats regarding Airbus, the major aeronautics company, it is going to slow the European markets down.
On Tuesday, April 9, Airbus shares declined by 2% after the White House announced that tariffs on Europe's goods amounted to $11 billion might be imposed. The American government considers subsidies given to the leading eurozone's air carrier to be unfair.
These issues raise the possibility of another trade conflict and affect the world stock markets, analysts note. As a result, the Euro Stoxx 600 rose by 0.1% to 387.82, while France's CAC increased by 0.1% renewing its 7-month high. On the other hand, Germany's DAX dropped by 0.2%. In 2019, Airbus shares managed to beat almost all previous records thus making the company one of the leaders in the aircraft industry. Estimates show that this sector is going to demonstrate steady growth in the next 20 years.
Demand for Airbus products rose amid the recent tragic events that had been happening with Boeing aircrafts. Its frequent plane crashes brought down demand for products of the American air carrier. Experts believe, it will raise the number of orders for Airbus products as well as allow the company to increase its prices. China became the company's major client as its government ordered a notable number of Airbus planes. Meanwhile, Beijing abandoned its plan regarding purchasing Boeing 737 Max once the trade deal with the US was signed.
On Monday, April 8, Boeing shares slid by 4.4% after the company's management stated that the production of Boeing 737 Max would be reduced. In this situation, President Donald Trump decided to support the largest aircraft manufacturing company in the US announcing the introduction of tariffs. Analysts are puzzled where this scenario will lead. Looking back, the European Union and the United States have been submitting applications to the WTO over the past 14 years accusing each other of noncompetitive subsidies to certain sectors of the economy. Both sides eagerly defend positions of their aircraft industry leaders. Experts are sure that Europe might show a sharp reaction to these new American sanctions which will raise economic risks for the United States.
Published: 2019-04-15 15:11:24 UTC
Analytics
Tools
Forex Info
Market Inside
Relax
Forex Articles