Thursday, 22 August 2019
Friday, 23 August 2019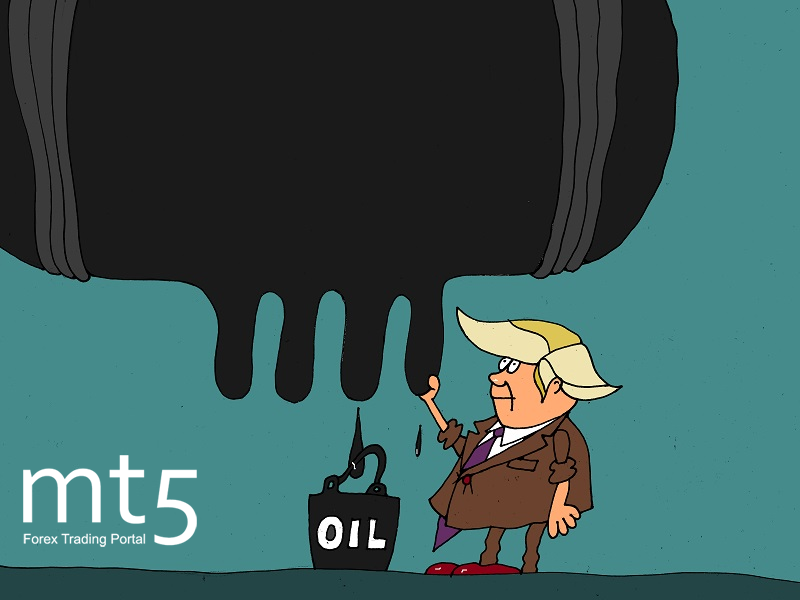 Trump believes increased US oil production poses risks for Russia
US President Donald Trump stated that record growth of oil production in the United States was highly unfavorable for the Russian economy. He stressed that at the moment, oil output in the country was much higher than previous rates.

Earlier, the US Department of Energy reported that oil reserves fell by 1.7 million barrels during the week ending January 4. A number of analysts expected a decline of 1.4 million barrels, while others forecasted a drop of 2.7 million barrels. On the contrary, in Cushing, oil reserves increased by 330 thousand barrels. The level of production in the United States remained at the same level, 11.7 million barrels per day.
To date, there is a downward trend in the commodity market. The Brent Crude oil price declined by 1.16% to $59.675. Oil prices are currently in the retracement zone. Current support remains at $59.50, while analysts predict a decrease to $59.10. Experts believe that further situation will depend on the market news and statistics.
Published: 2019-02-07 17:16:17 UTC
Analytics
Tools
Forex Info
Market Inside
Relax
Forex Articles