Wednesday, 21 August 2019
Thursday, 22 August 2019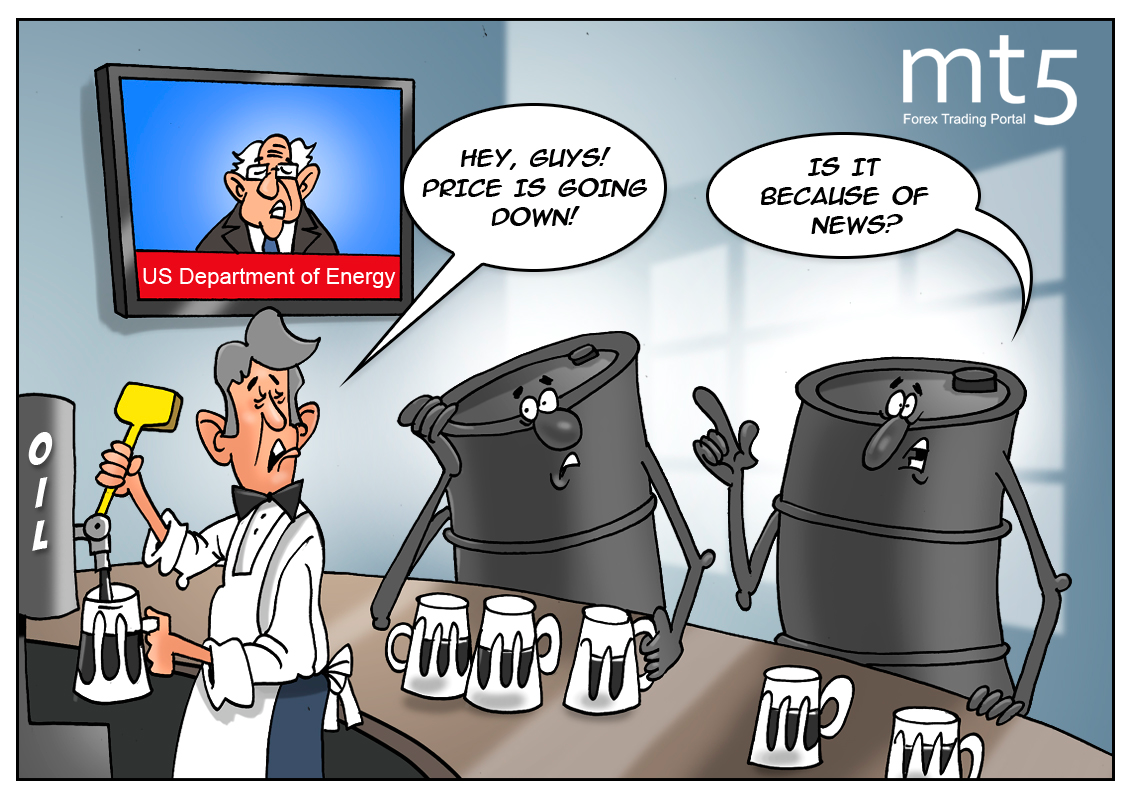 Oil prices plunge amid concerns over slowing global growth
Oil prices gradually slides down. This is caused by several serious factors at once. First of all, the decline is mainly due to the concerns over the global economic growth and official data from the US Department of Energy. As for the problems of the global economy, this is no more than an estimation, but as for the report of the US Department of Energy, this is quite real data that has an influence on the markets.

According to the report, it becomes clear that the United States has managed not only to increase its crude production, but also to take the lead in this industry. Just over one week of January, the US production has expanded by 200 thousand barrels per day and has set a new record of 11.9 million barrels per day, the maximum value since 1983. Such volumes prevent market participants from worrying about reduction in output, since the United States will be able to offset almost any supply problems. Moreover, the growth in production is not caused by an increasing number of drilling rigs, and the shale oil manufacturer has not yet joined the race.
Other data showed a decrease in commercial reserves by 2.7 million barrels in a week against the expected figure of 1.32 million. At the same time, fuel stocks in the country increased by 7.5 million barrels to 255.6 million in a week. It is obvious that the United States keeps trying to drive OPEC out of the market, and is making progress in it.
Published: 2019-01-29 09:28:35 UTC
Analytics
Tools
Forex Info
Market Inside
Relax
Forex Articles