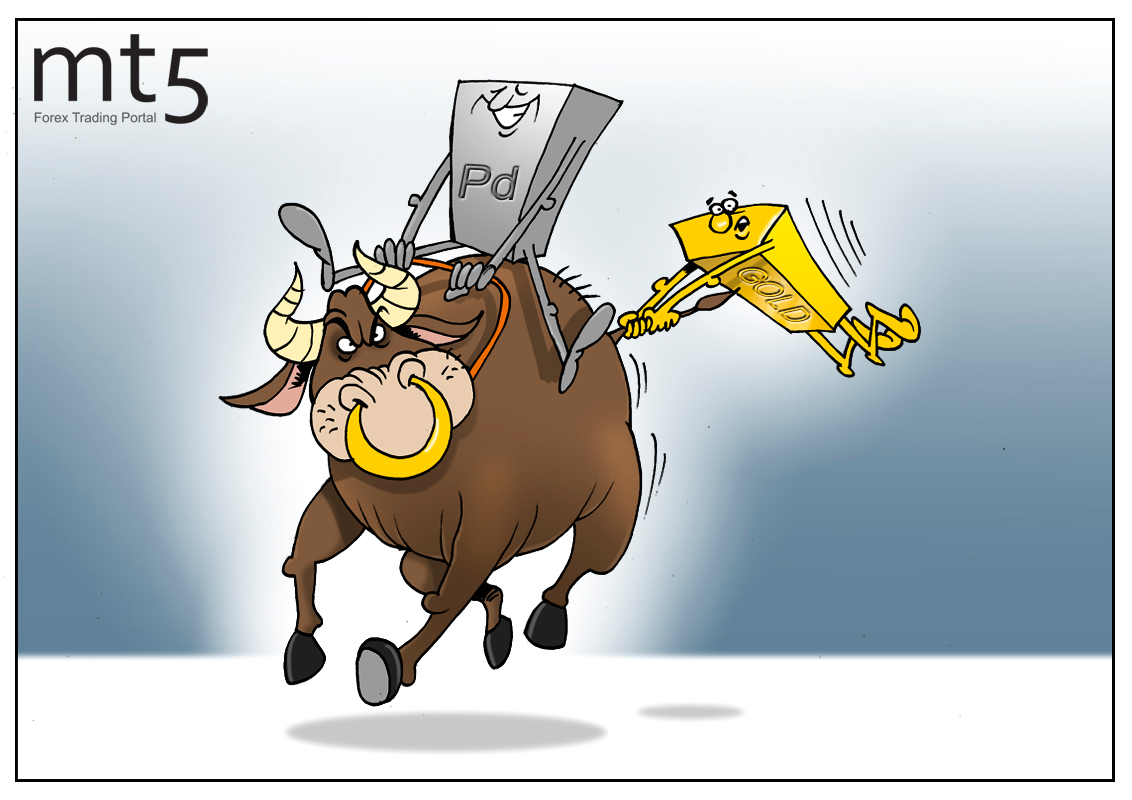 Palladium outpaces gold
In early December, palladium futures narrowed their price discount to an ounce of gold to the lowest in about 16 years. And now the metal is traded above $1,400 per troy ounce in the spot market. Palladium began to sharply increase in October, and even then market participants noted supply shortages which still persist. The biggest driver for demand and price growth came from the deficit, and this all became an excellent reason for speculation. As a result, palladium spot prices have reached an all-time high and even exceeded the value of gold. "For the moment, we don't see anything changing; the metal remains in demand for industrial uses, speculators are covering their positions, and lease market is very tight. We could see some higher prices from here in the very short term," Jonathan Butler, a precious-metals strategist, said.

Palladium will continue to maintain strong demand for industrial use, and speculations will only increase. In general, the metal ended the last year on a positive note. Palladium remains the only asset in the precious and industrial metals segment that shows a positive trend throughout the year.
Published: 2019-01-29 10:24:06 UTC
Analytics
Tools
Forex Info
Market Inside
Relax
Forex Articles