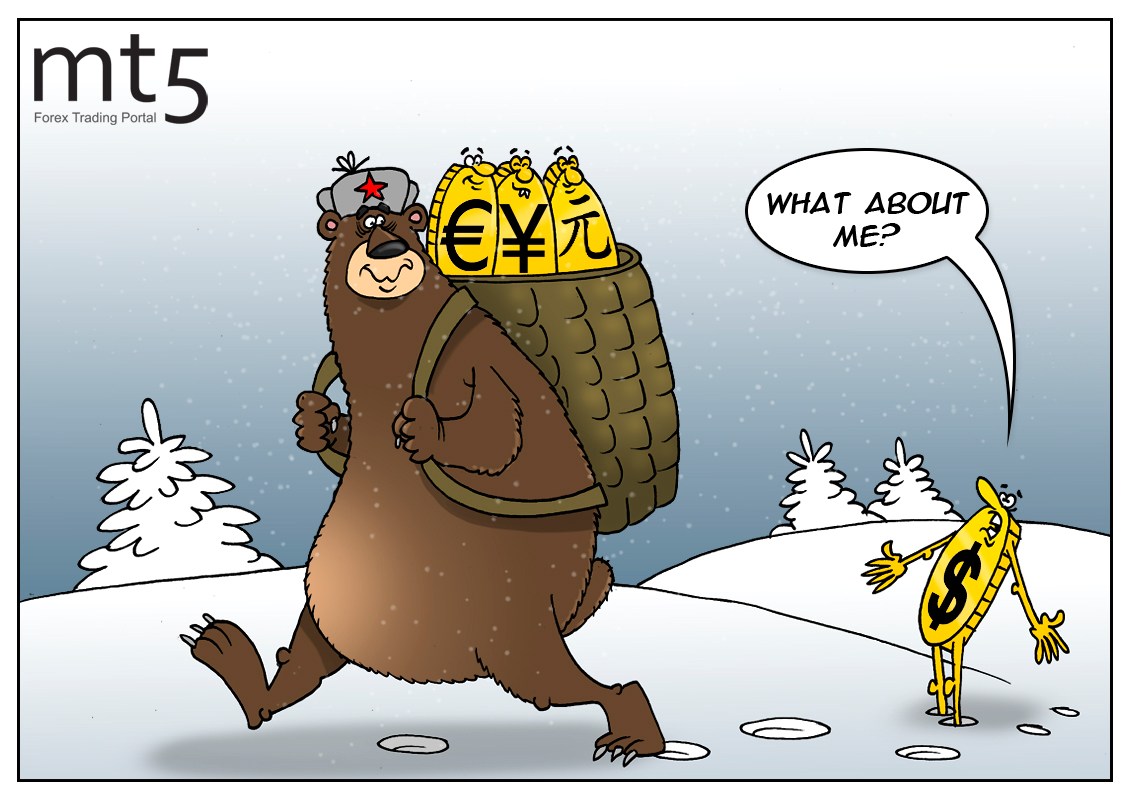 Central Bank of Russia transfers US dollars into yuan, yen and euros
The Bank of Russia decided to replenish its reserves of foreign currency, and the choice fell on the yuan, yen, and euro. These are three leaders of stability according to the Central Bank of the Russian Federation.

This time, Russia has moved further away from reliance on the US dollar and has reduced its share in the country's foreign reserves. In addition, many experts are sure that this currency is now at an all-time high, which means this is not the best time for purchases. Nevertheless, the US dollar still represents a high share in the Russian reserves - 21.9 percent - and takes the second place after the single European currency with the figure of 32 percent. The yuan closes the top three with the share of 14.7 percent. Exactly the same figure - 14.7 percent - accounts for other currencies: the pound sterling, the Japanese yen, the Canadian and Australian dollars, as well as the Swiss franc.
Published: 2019-01-23 10:21:42 UTC
Analytics
Tools
Forex Info
Market Inside
Relax
Forex Articles