Wednesday, 26 June 2019
Thursday, 27 June 2019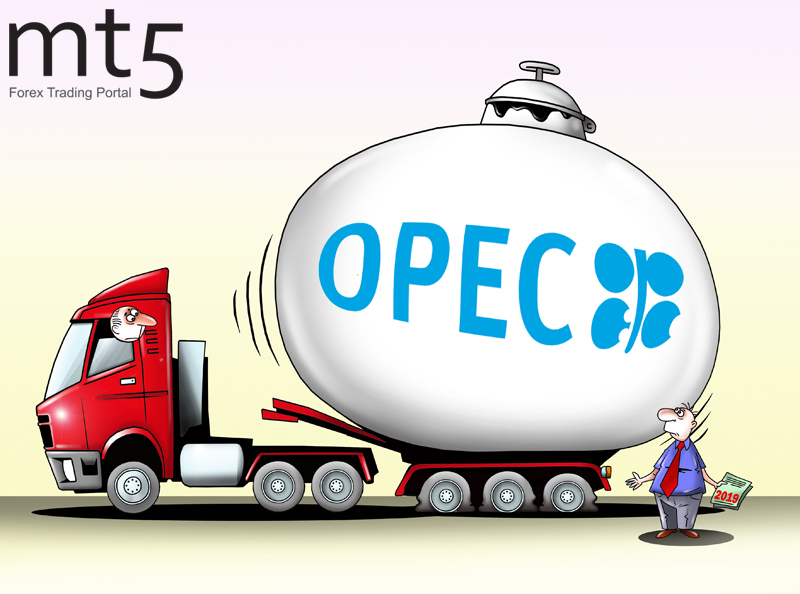 Experts from Wall Street downgrade outlook for crude oil for 2019
This month analysts from Wall Street downgraded their outlook for oil prices for the year of 2019 amid a decrease in demand and excessive supplies of the commodity in the global market.

Analysts anticipate that the Brent crude benchmark will rise slightly above $69 per barrel next year while in November the forecast was at $77 per barrel. The outlook for WTI was also slashed from $70 to a bit more than $63 per barrel, according to 13 representatives of investment banks.
In early October 2018, Brent and WTI prices surged to record 4-year highs, but soon after that they lost a third of the profits. Even the new OPEC+ agreement on a 1.2 mbpd cut in production failed to limit the plunge. Head of commodities research at Commerzbank Eeugen Weinberg said that the upcoming year is also going to be difficult for crude oil primary due to a slowdown in the global economy. Consequently, the demand for energy is likely to decline. At the same time, the International Energy Agency reported that the stockpiles of crude oil expanded by 5.7 million barrels to 2.872 billion barrels in October this year. This figure was above the 5-year average reading for the first time since March 2018.
Published: 2018-12-29 09:33:11 UTC
Analytics
Tools
Forex Info
Market Inside
Relax
Forex Articles