Wednesday, 26 June 2019
Thursday, 27 June 2019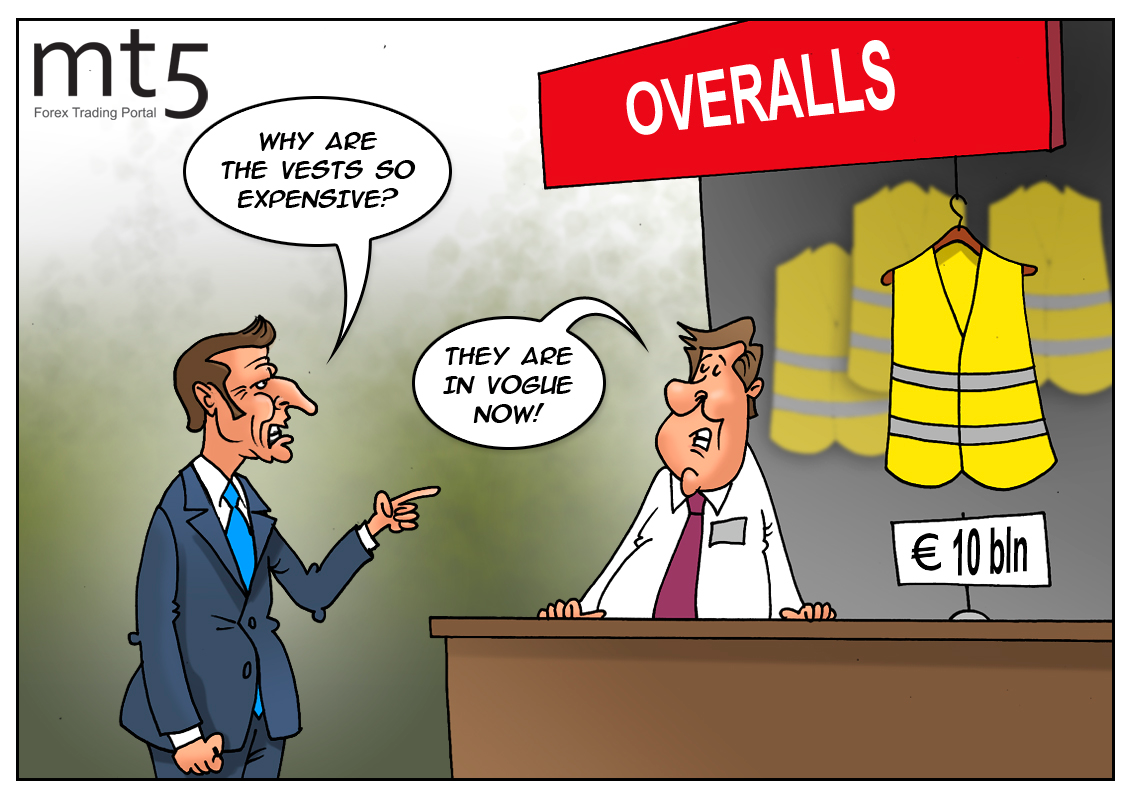 France protests hit budget
Residents of France won again in the battle with the government. As a result, part of protesters' requirements were met, others were accepted for investigation.

A wave of protests swept across France. Authorities declared an economic and social state of emergency. Emmanuel Macron personally addressed the nation. The head of state asked companies to give their workers end-of-year bonuses, which he said also wouldn't be taxed. The president also added that the minimum wage will rise by €100 per month starting in May 2019.
The authorities already began to take a package of measures to provide economic support to the population. According to the State Secretary responsible for the country's budget policy, Olivier Dussault, the announced package of measures will require €8-10 billion.
Published: 2018-12-20 20:58:02 UTC
Analytics
Tools
Forex Info
Market Inside
Relax
Forex Articles