Wednesday, 26 June 2019
Thursday, 27 June 2019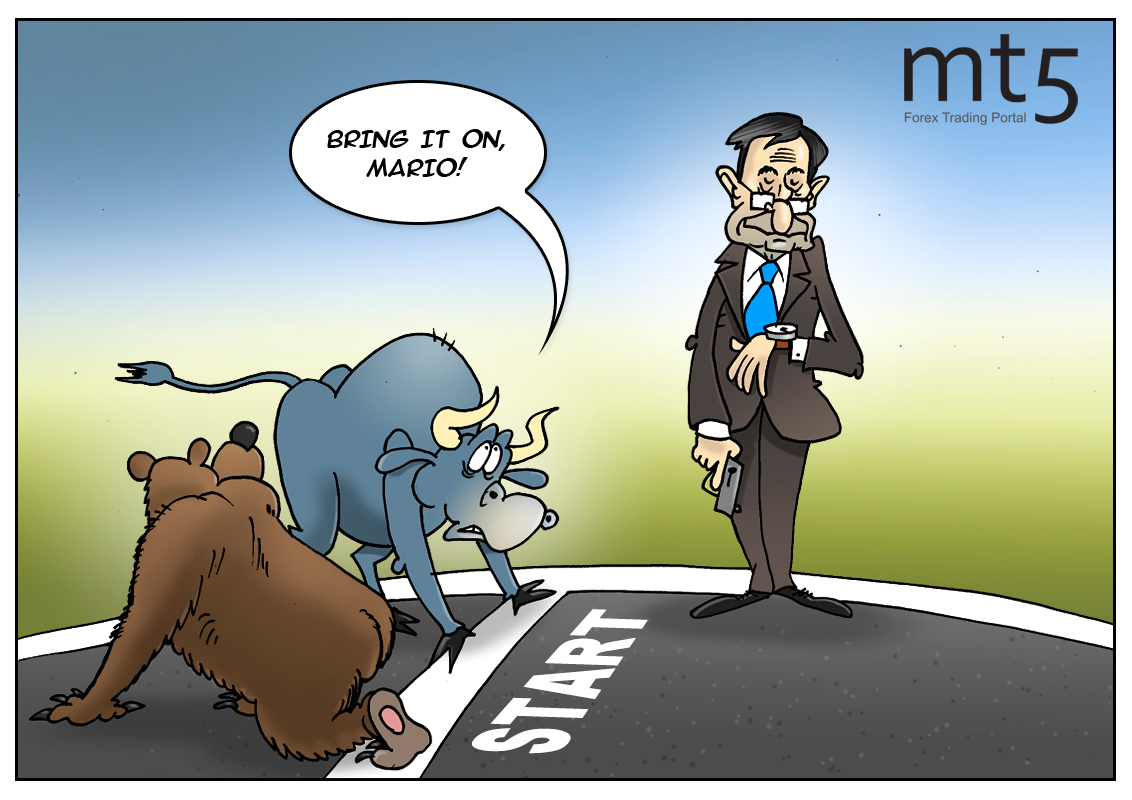 Long-awaited speech of Mario Draghi turns out to be predictable
Markets are always looking forward to the President of the ECB to give a speech after the end of the regular meeting. The latter conference was no exception.

As expected, the regulator kept the rates unchanged and once again promised to roll back the quantitative easing program this month. At the same time, the President of the ECB did not mention the stages for completing the QE, saying that a detailed plan for asset reinvestment would be published on the ECB website. Instead, Draghi described the future of the interest rates and European inflation in detail. The forecast for economic growth was reduced from 2% to 1.9% for the current year and from 1.8% to 1.7% for 2019. The inflation outlook was lowered from 1.7% to 1.6%. Following the decline in forecasts, the euro began weakening. The single European currency did not get any momentum, although struggled to grow ahead of the Draghi's press conference.
Another point that also worried the markets was a possible launch of another round of the TLTRO program. Draghi did not go into specifics, but the fact that the issue has been raised speaks volumes.
According to the Bloomberg survey, 75% of economists consider that the European Central Bank will have to offer the market new free loans. This may be explained by the fact that the debt totalling almost half a trillion euros is coming due in 2020. The ECB issued these loans in 2014–2015, and then refinanced them in 2017. In general, we have to wait for clearer signals from the ECB, because the outcome of this meeting turned out to be predictable and did not give specific details as to the main issues.
Published: 2018-12-20 20:47:18 UTC
Analytics
Tools
Forex Info
Market Inside
Relax
Forex Articles