Forex charts and quotes
| Currency pair | Bid | Ask |
| --- | --- | --- |
| EURUSD | 1.1749 | 1.1754 |
| GBPUSD | 1.3072 | 1.3077 |
| USDJPY | 112.59 | 112.64 |
| USDCHF | 0.9583 | 0.9588 |
| USDCAD | 1.2914 | 1.2919 |
| EURJPY | 132.25 | 132.30 |
| EURCHF | 1.1260 | 1.1265 |
| GBPJPY | 147.17 | 147.24 |
| GBPCHF | 1.2534 | 1.2547 |
| GOLD | 1198.94 | 1199.54 |
| SILVER | 14.225 | 14.265 |
| BTCUSD | 6708.48 | 6783.48 |
Monday, 24 September 2018
Tuesday, 25 September 2018
Wednesday, 26 September 2018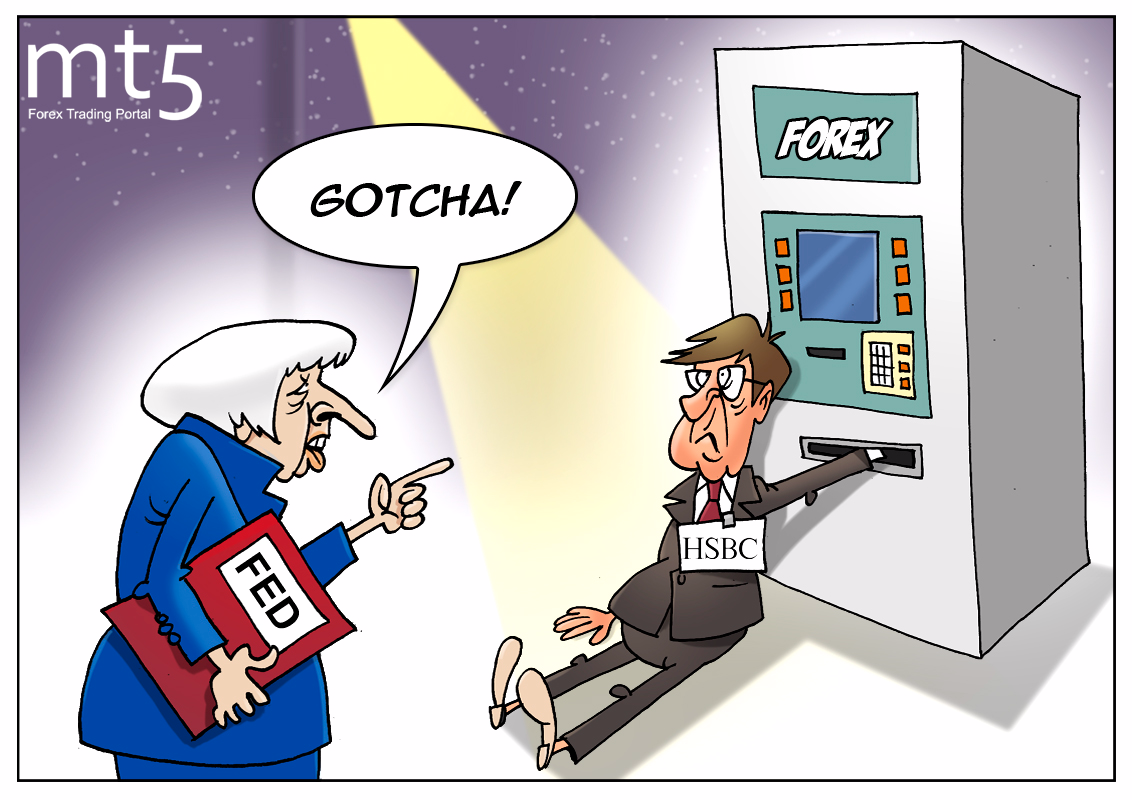 Honesty is the best policy
HSBC Holdings PLC has been spotted by the US and UK monetary authorities being involved in dishonest forex practices. In September 2017, the US Federal Reserve fined the British multinational bank $175 million for "unsafe and unsound practices" in its forex business.
The US central bank detected that HSBC had shared confidential information about client' orders and told competitors about their own trading positions. The regulator ruled that the HSBC management is to blame for market manipulation as it failed to monitor chat rooms where traders swapped information about investment positions. As a result, the management is facing a massive fine. Besides, the Fed required HSBC to tighten its internal controls and risk management in forex trading.
Interestingly, in 2014 the US Commodity Futures Trading Commission and Britain's Financial Conduct Authority imposed a heavier fine on HSBC for market manipulation. The British bank is not the only financial institution which has been accused of forex rigging. Apart from HSBC, several large banks from the US, the UK, France and other countries have been fined for price fixing, misusing confidential customer information, and other dishonest practices.
Published: 2017-10-10 15:58:14 UTC
Analytics
Tools
Forex Info
Market Inside
Relax
Forex articles