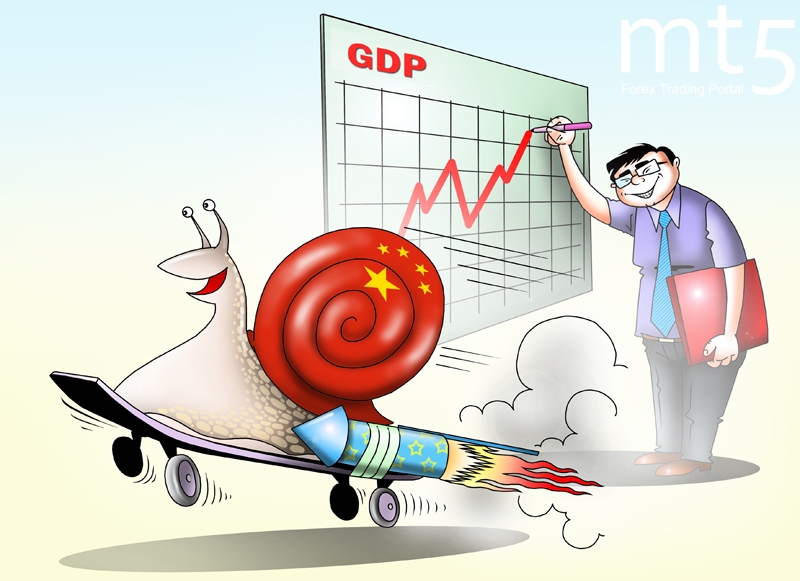 China's economy grows at fastest pace since 2015
China's economy expanded at a 6.9% pace in the first quarter of 2017, its fastest pace of growth since 2015. Analysts said government credit and infrastructure spending as well as a property boom contributed to the solid growth.
That was an improvement from a 6.8% pace of expansion in the last quarter of 2016 and surpassed economists' forecasts of a 6.5% increase.
Experts say the momentum spurred by credit is likely to expand in the second quarter before fading.
Moreover, the radical growth is seen to increase debt and distressed loans, while China tries to prevent long-term instability and a possible financial crisis.
At the moment, China's debt-to-GDP ratio stands at 277% compared with 125% at the end of 2008.
The total debt increased in March this year, despite the fact that Beijing pressed the banking sector to prevent financial risks, and most of the lending shifted to non-traditional sources.
The data released by the National Bureau of Statistics of the People's Republic of China showed that economic growth topped analysts' expectations. For mow, signs indicate the economy is expanding steadily. Electricity consumption and rail freight increased significantly in the first quarter.
In March, China's manufacturing purchasing managers' index also reached a five-year high. A still-robust housing market contributed to the demand, while recent concerns about a weakening currency and capital outflows have vanished as the yuan has stabilized against the US dollar. Housing sales rose by over 20% in the first quarter.
Published: 2017-04-20 16:08:00 UTC