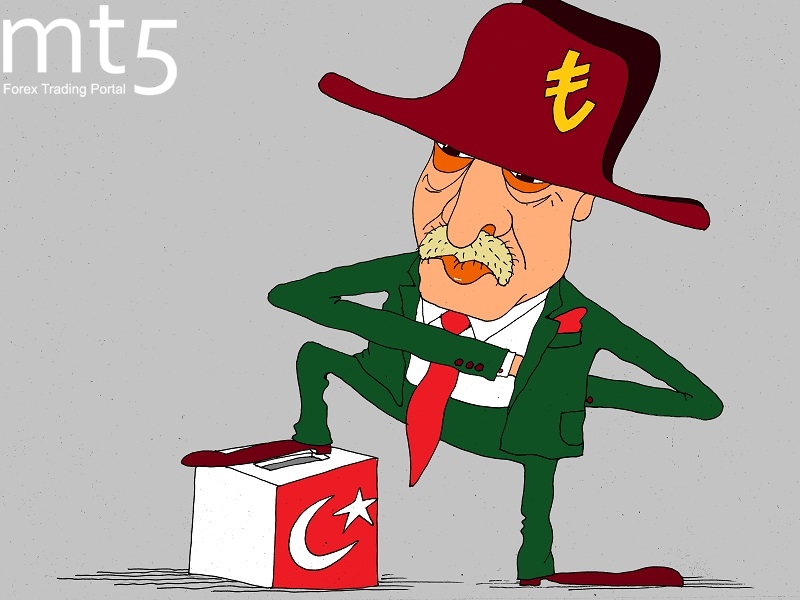 Turkey's referendum result sparks rally in lira
On Monday, the Turkish lira soared after Turkish President Erdogan won a crucial referendum that will greatly expand the powers of his office. The majority of voters were in favor of constitutional changes. This fact boosted interest in the Turkish lira. In 2017, the Turkish currency was among the worst performing emerging market currencies.
During the first minutes of trades, the lira rose by 2.5% to 3.6188 against the dollar, marking the highest level since January 30.
Supporters of the amendments to the constitution had 51.37% of votes cast. The 'yes' vote will allow Erdogan to remain in office until 2029. Meanwhile, opponents had 48.7%.
The amendments will empower the president to declare a state of emergency, appoint ministers, issue decrees having the force of law, and appoint many judges as well as to dissolve the parliament.
"We expect a brief relief rally in Turkish assets as the huge uncertainty associated with a 'no' vote has been averted," said emerging-market economist at Commerzbank AG Tatha Ghose. He believes the lira will rise to less than 3.60 per dollar in the near term.
But "such moves are unlikely to last for long. Markets are likely to turn their focus back on Turkey's bigger political challenges -– its relation with the U.S. and Russia, the challenges at the Kurdish border, and its relations with the EU," he said.
In his triumphant speech, Erdogan said he could hold a referendum on re-introducing the death penalty and will also review the country's relations with Europe.
The European parliament urged governments to freeze EU membership talks in case a package of constitutional amendments will be adopted in its current form.
Published: 2017-04-19 14:12:00 UTC