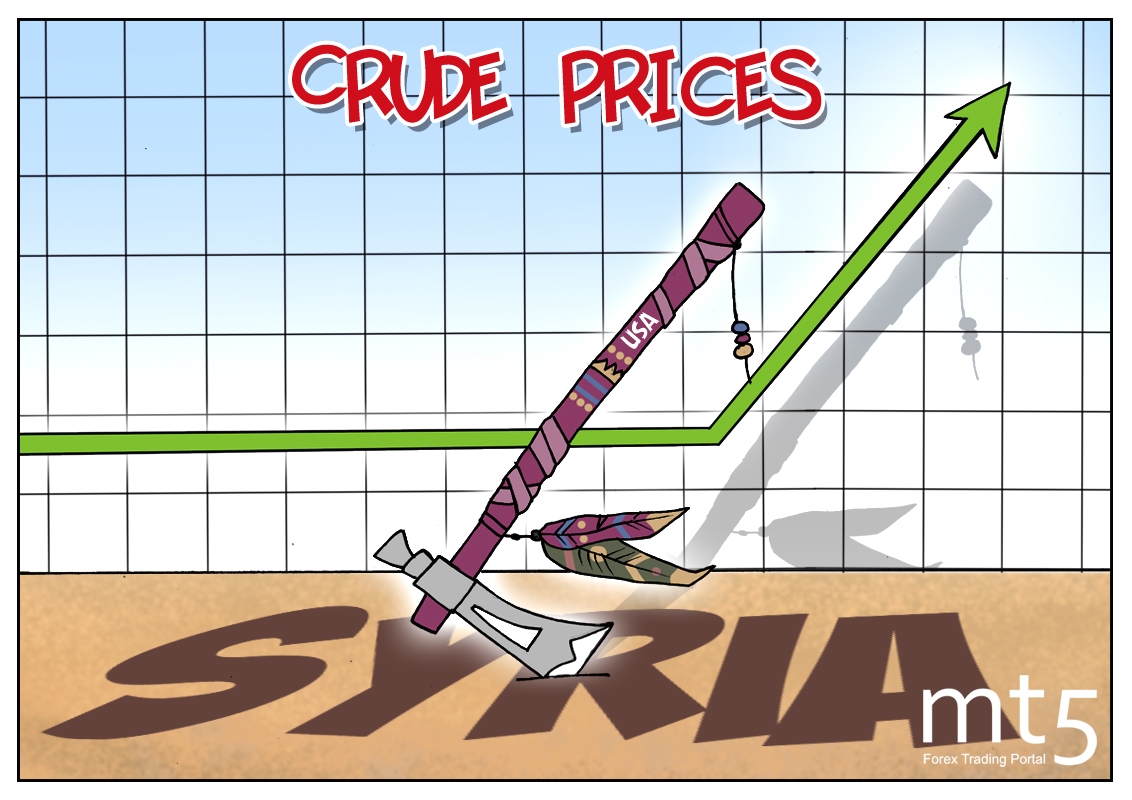 How oil rally to last?
Slowly but surely, crude oil is extending a winning streak. Surprisingly, but a standard of living in Russia has hardly benefitted from the oil rally. As of March 2017, crude oil has surged twice compared to an average price last year. In the country where oil is the main export commodity, people are still struggling with high consumer inflation and the quality of life is rapidly changing for the worse.
Global benchmark Brent crude is heading for $56 a barrel on London's ICE Futures exchange. Rising geopolitical tensions in the Middle East are certainly bullish for oil prices as over a quarter of the global oil supply is produced in the Persian Gulf countries. Oil prices gained fresh impetus last week after the US missile attack on a Syrian air base.
«Crude-oil futures built on recent gains on Monday after the US airstrike in Syria late last week added a risk premium to prices», said Bjarne Schieldrop, a chief commodities analyst at SEB Markets. He stressed that oil stocks are declining at present and the oil market has shrugged off the persistent oversupply. The expert assumes Brent crude to trade at $57.5 a barrel on average in Q2. It means that we could see crude trading at $60 a barrel from time to time in the reported quarter. Apart from geopolitics, there are other reasons behind the steady oil advance. Libya's biggest oil field halted oil production and the pipeline to a refinery was closed. Besides, major oil producers have been cutting their output as part of the agreement led by OPEC.
The oil market fully appreciates commitment of all parties to their individual quotas. Commodity experts share the viewpoint that the cartel and its allies are poised to extend the agreement term which expires in June. Meanwhile, the oil rally is capped by robust production rates in the countries which are not involved in the deal, especially in the US. The number of active oil rigs is on the rise and US energy companies are increasing spending on new drilling facilities.
Published: 2017-04-14 15:08:00 UTC